French Publisher Creates 21,450-Page Book of All One Piece Volumes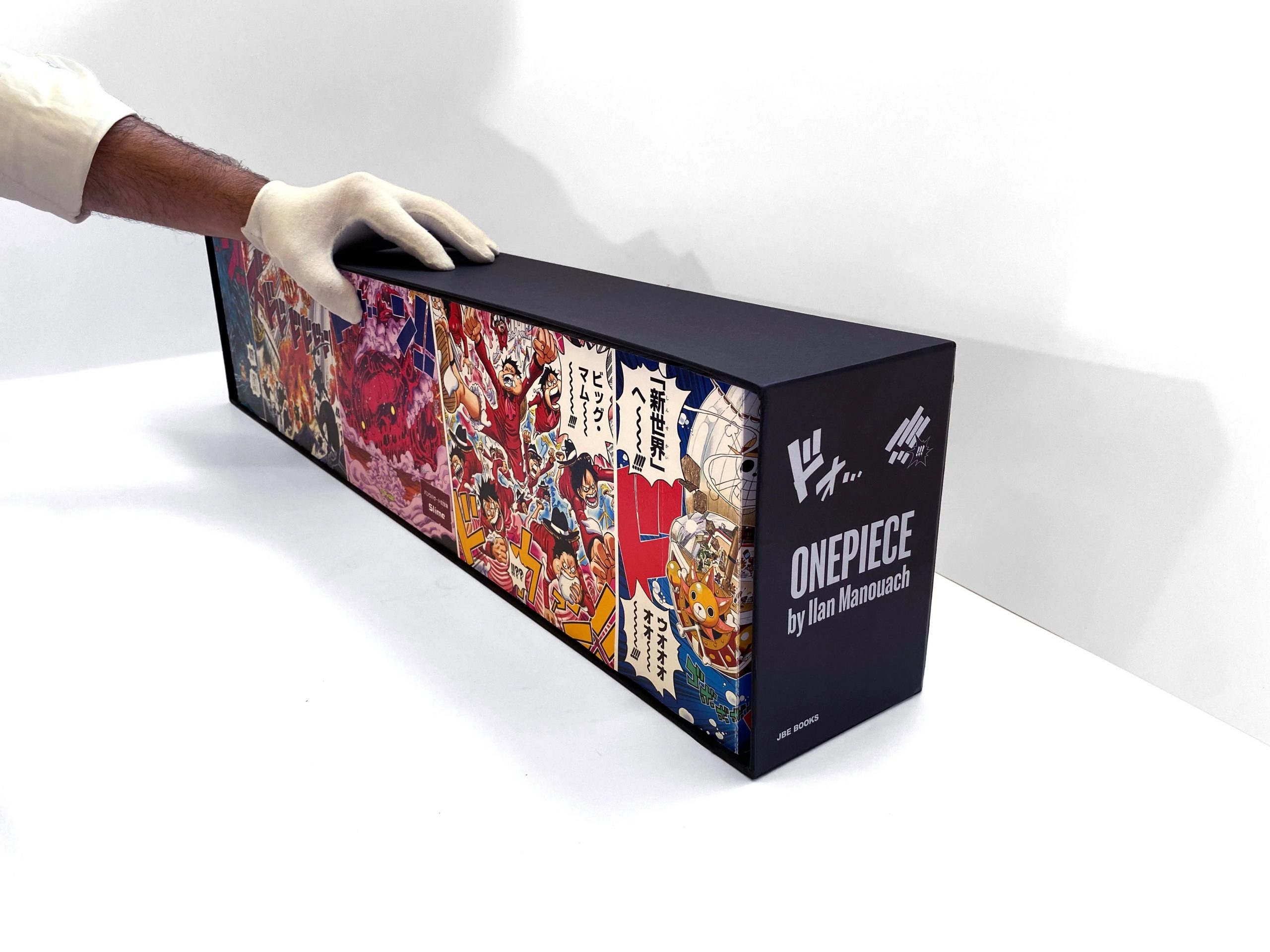 The One Piece manga is the most popular manga in the world, and it's also one of the longest. While there is still some story to go, JBE, a Paris-based publisher, has come out with a book that contains all of the published volumes of One Piece. It runs at 21,450 pages, and is described as the largest book in the world.
Only fifty of these books are being made, and they're seen as collector editions. It comes with a pretty price tag, too: 1900€ (about $1,921.28) plus shipping, but it does ship anywhere in the world.
JBE gave this description for the book:
"With a spine width of more than 80cm (31.5 inches), this sculptural object cannot be read or displayed in bookstores. It is literally the largest book in the world by far and can be admired as the materialization of an ecosystem saturated by media. ONEPIECE exists as an object of pure speculation."
Putting all this together into one book is the work of Ilan Manouach, who is described as "a researcher, a musician and a multidisciplinary artist with a specific interest in conceptual and post-digital comics."
Each book is described as being signed by the artist, but it doesn't specify if this means One Piece creator Eiichiro Oda or Manouach.
VIZ Media publishes One Piece in English, and gave this description of the first manga volume:
"As a child, Monkey D. Luffy was inspired to become a pirate by listening to the tales of the buccaneer 'Red-Haired' Shanks. But his life changed when Luffy accidentally ate the Gum-Gum Devil Fruit and gained the power to stretch like rubber…at the cost of never being able to swim again! Years later, still vowing to become the king of the pirates, Luffy sets out on his adventure…one guy alone in a rowboat, in search of the legendary 'One Piece,' said to be the greatest treasure in the world…"
Source: JBE Books, Press Release
____
Danica Davidson is the author of the bestselling Manga Art for Beginners with artist Melanie Westin, plus its sequel, Manga Art for Everyone, and the first-of-its-kind manga chalk book Chalk Art Manga, both illustrated by professional Japanese mangaka Rena Saiya. Check out her other comics and books at www.danicadavidson.com.