Free! -Take Your Marks- Anime Film Heads to U.S. Theaters
Fans of Kyoto Animation and Animation Do's hit swimming anime Free! have a lot to look forward to, starting with U.S. screenings of the new movie, Free! -Take Your Marks-. Funimation announced plans for a one-night-only screening of the feature, which is is coming to select theaters on March 14.
Free! -Take Your Marks- takes place after the events of the second TV anime season, leading into this summer's third season. The screening will also have a pre-show featuring a previously Japan-only animated greeting and introduction to the film from the characters themselves. Fans will be able to take part in a movie photo session, as well, and advance tickets for this event officially go live on February 13.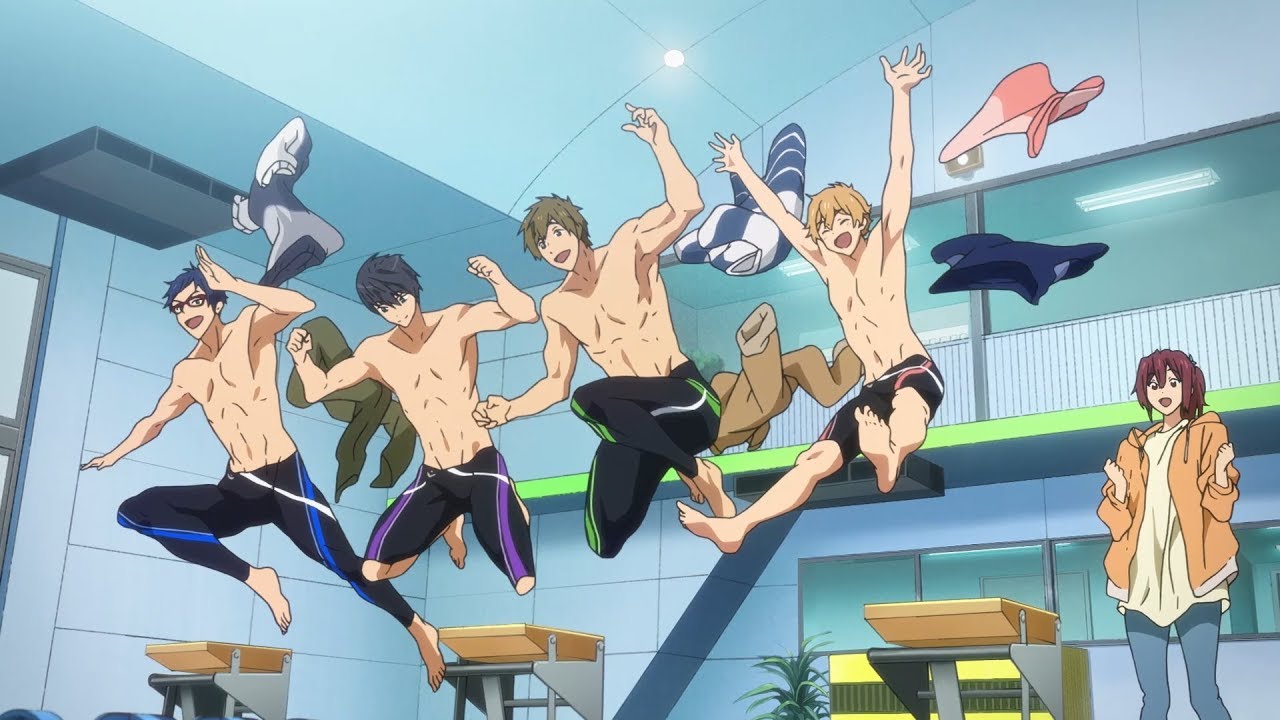 Synopsis:
Haru and Makoto are prepping to move to Tokyo, which means finding a place to live! While they're off searching, Nagisa, Rei, and Gou are left coming up with something big to enlist new Iwatobi club members. But can they fill the pool or is the club's future sinking fast?
Then, the boys of Samezuka are having their own time getting ready for the future! While Rin prepares for his move to Australia and Sousuke moves out of the dorm, Nitori and Momo want to do something big to thank their senpais. A visit to the hot springs should do the trick, right? But a misunderstanding about Gou could leave Rin unsettled and only a challenge in the water can set his mind at ease!
Beyond Free! -Take Your Marks-, Funimation announced the home distribution rights for the complete Free! anime film trilogy, including the two Free! -Timeless Medley- compilation films and the High Speed! -Free! Starting Days- prequel film. Release dates will be announced later.