Fantasy Bishojo Juniku Ojisan to Anime Gets First Trailer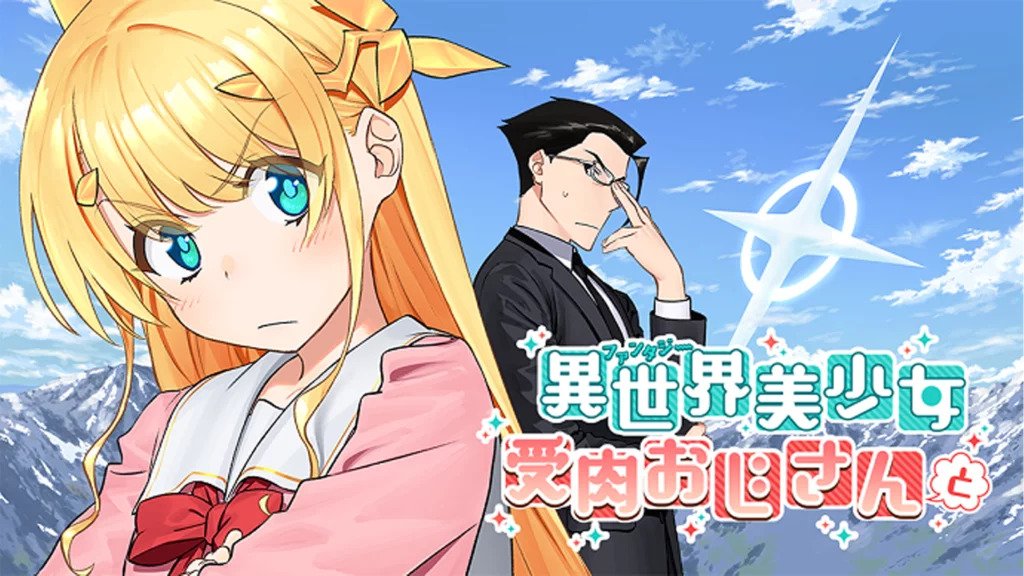 The manga Fantasy Bishojo Juniku Ojisan to (translated as With a Fogie Reincarnated as a Pretty Fantasy Girl) hasn't been licensed in America, but it's doing well enough over in Japan that it's getting an anime adaptation. Its first trailer just dropped.
According to the trailer, M.A.O plays the female version of Hinata Tachibana, Satoshi Hino plays Tsukasa Jingūji, Kent Itō plays the male version of Hinata Tachibana, Rie Kugimiya plays Goddess of Love and Beauty, Yukiyo Fujii plays Telolilo Lilili Lu, and Masashi Ebara is the Narrator.
If you're wondering why there's a male and female version of the same character, the premise explains that. In the story, a 32-year-old salaryman and his friend get sent to a fantasy world by a goddess. The goddess lets the friend be sent just as he is, but the salaryman gets his body transformed into that of a gorgeous woman. Wanting his old body, he will have to fight the demon lord to get it. You can get a sense of some of the story's whimsy in the first trailer.
The manga was created by Yū Tsurusaki and Shin Ikezawa, and it debuted in late 2019. The fifth volume just came out earlier this week, published by Shogakukan.
The anime adaptation will come out in January 2022, though a specific date hasn't been announced just yet. Members of the crew have been revealed in this trailer. It's being made at OLM Team Yoshioka, with Sayaka Yamai working as the director. Yamai has previously worked as an episode director for Major 2nd and ODDTAXI. The scripts are being overseen by Toshimitsu Takeuchi of Yu-Gi-Oh! Sevens, and the music is being composed by Takeshi Watanabe of To Love-Ru. In addition, Toshiki Kameyama of Non Non Biyori is directing the sound.
Is this an anime you'd be interested in checking out when it airs next year?
Source: ANN
____
Danica Davidson is the author of the bestselling Manga Art for Beginners with artist Melanie Westin, and its sequel, Manga Art for Intermediates, with professional Japanese mangaka Rena Saiya. Check out her other comics and books at www.danicadavidson.com.