est em's Ii ne! Hikaru Genji-kun Live-Action Series Getting Sequel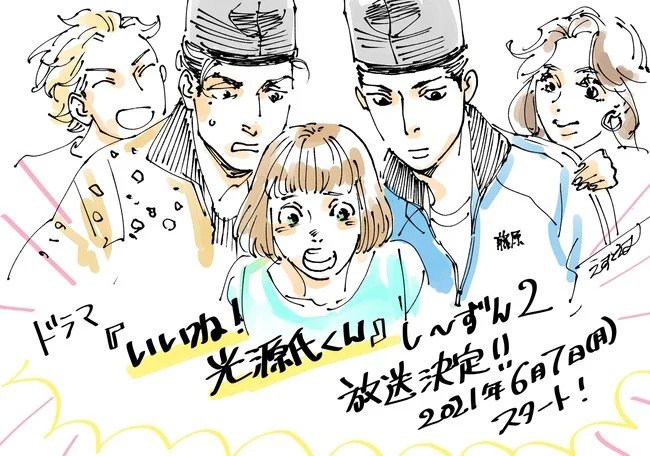 The live action adaptation of est em's manga Ii ne! Hikaru Genji-kun will continue with a sequel series. The sequel series will be called Ii ne! Hikaru Genji-kun 2 (not too confusing there) and will debut June 7.
In response to the news, est em has released a new illustration of the characters.
The story centers on a man who seems to be from Japan's old novel Tale of Genji and who apparently travels forward in time.
The sequel series will have the same main cast and staff as the original. Yudai Chiba plays Hikaru Genji, Sairi Ito plays Saori Fujiwara, Anna Iriyama plays Shiori, and Renn Kiriyama plays the lieutenant general from The Tale of Genji.
The manga began in 2015 and just ended today.
Source: Anime News Network
____
Danica Davidson is the author of the bestselling Manga Art for Beginners with artist Melanie Westin, and its sequel, Manga Art for Intermediates, with professional Japanese mangaka Rena Saiya. Check out her other comics and books at www.danicadavidson.com.