English-Subtitled Trailer For Studio Trigger's Kiznaiver Streams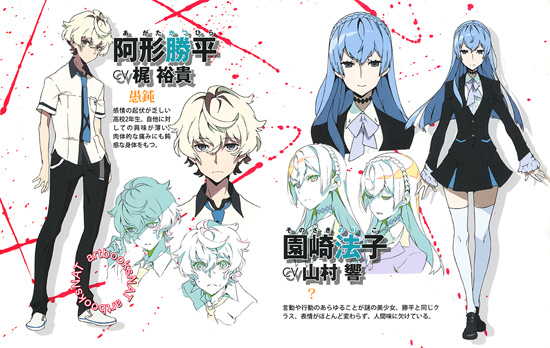 Studio Trigger, the folks behind Little Witch Academia and Kill la Kill, are many things, but lazy is not one of them.
The studio is at work on not one but two original anime series set to hit screens this April, and now we've got an English-subtitled look at one of those series, Kiznaiver.
Here's what we know about Kiznaiver: it's directed by Hiroshi Kobayashi, who directed episodes of Kill la Kill, and is written by Mari Okada, the screenwriter behind every anime made in the last five years (this is only a slight exaggeration).
The show centers around the "Kizuna System," a system that allows people around the world to share wounds and therefore empathy and world peace (kizuna means "connection" in Japanese). The main character of the series is a Japanese student named Katsuhira who becomes a user of the Kizuna System, also known as – you guessed it – a Kiznaiver.
Look out for Kiznaiver when it hits a certain crunchy site in April.
Source: ANN