Dragon Ball Super: Super Hero Adds Red Ribbon Army Cast Members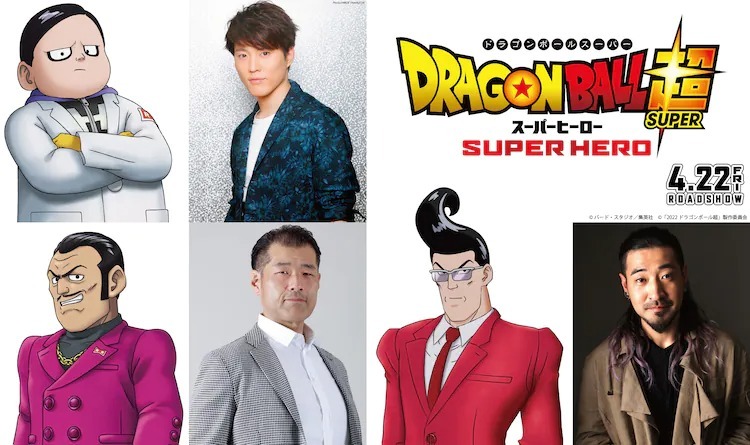 The Red Ribbon army is once again up to no good in the next Dragon Ball Super movie, Dragon Ball Super: Super Hero. Series creator Akira Toriyama is closely involved with this one, and the latest update is here to introduce more voice cast members to the ranks of the villainous Red Ribbon army.
Pictured from left to right and top to bottom above, the latest cast additions include Miyu Irino (Haku in Spirited Away) as Dr. Head, the man responsible for designing new androids Gamma 1 and Gamma 2; Volcano Ota (Zirloin and Tupper in Dragon Ball Super) as Magenta, Red Pharmaceuticals's president; and Ryota Takeuchi (Elias in The Ancient Magus' Bride) as Carmine, one of Magenta's aides.
If you missed it, you can see the film's latest trailer here.
Via Crunchyroll