DeepAnime AI Program Lets You Bring Fully-Voiced Anime Images to Life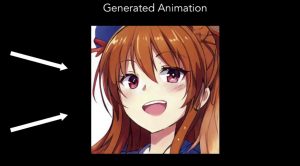 If you've ever wanted to become an anime character yourself, or even just give your own favorite or original character a unique voice, keep your eyes peeled for the new DeepAnime AI program. This deep learning algorithm-based program comes from Tokyo-based startup AlgoAge, and aims to make the process of animating and voicing 2D characters a breeze.
The thought process behind DeepAnime is deceptively simple. If all goes according to plan, users should be able to take any still image of a 2D illustrated character and combine them with any voice clip to turn them into a fully-voiced and animated character. The program matches the lip flaps to the audio clip, and the characters blink for a more realistic effect.
At the time of this writing, DeepAnime is in the prototype stage, and only a single image with one face can be used. Hopefully AlgoAge is able to work out the kinks so we can dive into our own creations in the not-too-distant future.
Source: Otakomu via Crunchyroll