Date of Marriage Is an Escapist Romance Manga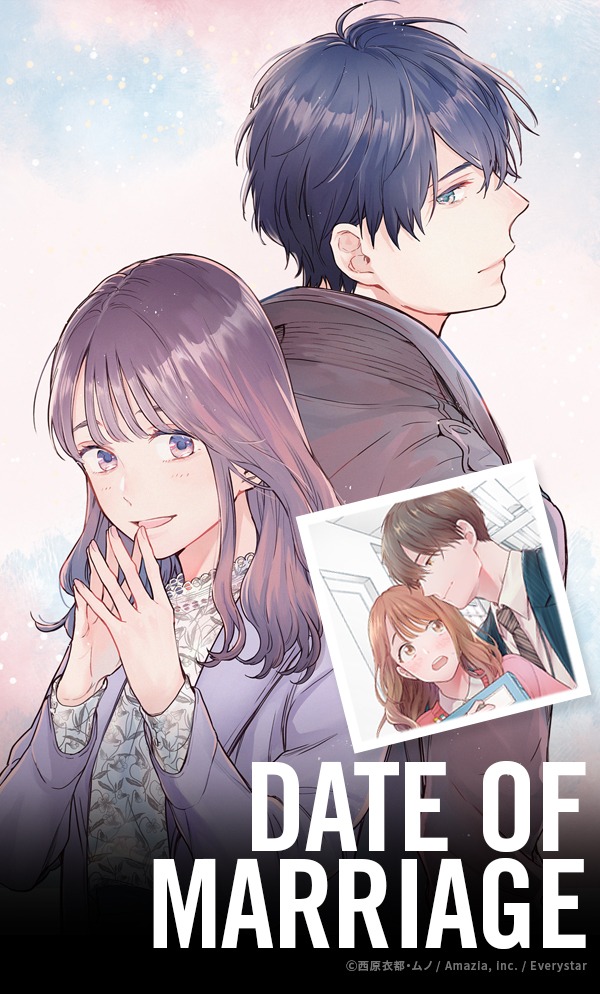 Yoshiko is not having her life go the way she wanted. She's about to turn 29, and she figured by now she'd be married with her second kid on the way. She's unmarried and has zero kids. Yoshiko is envious when her female friends get married, and then her boyfriend (whom she hoped to someday marry) dumps her.
After this awful experience, she runs into Yuuki, the handsomest man at her office. He's a little younger than her and she considers him out of her league. But he listens sympathetically as she shares her woes, and then he comes up with a proposal: if she's still not married at 30, the two of them can get married.
This throws Yoshiko off. Does he have feelings for her? How strong are her feelings for him? Is he just doing this out of pity? What sort of relationship would this be?
They've never even dated! Yuuki invites Yoshiko out to eat on her twenty-ninth birthday, and the things he tells her there throw her off even more. Who exactly is this man?
There's also a bit about his previous relationship, where he was also with an older woman. Is he trying to replace his previous fling with Yoshiko? Questions abound and no easy answers lie in sight.
Date of Marriage is a light, escapist romance manga. Not everyone will relate to her desire to get married and have kids, but having your life end up differently from how you anticipated is a pretty universal feeling of disappointment, and this makes her relatable. Yuuki seems calm and cool, and while odds are the two will end up together, there's still plenty of room for how that could happen. This would be a good manga for someone who likes romance and wants to curl up with some sweet, easy reading. The artwork is smooth and clean, and the characters are pretty.
Date of Marriage is a Mangamo exclusive and is updated chapter-by-chapter. As of this writing, there are eleven chapters available.
Publisher: Mangamo
____
Danica Davidson is the author of the bestselling Manga Art for Beginners with artist Melanie Westin. She is also the author of its upcoming sequel, Manga Art for Everyone, and the first-of-its-kind manga chalk book Chalk Art Manga, both illustrated by professional Japanese mangaka Rena Saiya. Check out her other comics and books at www.danicadavidson.com.