Comic Market Goes International For 2015
Photo credit:
Guilhem Vellut
Most fans interested in doujinshi – self-published amateur comics – are likely familiar with the name Comic Market, or Comiket, the twice-annual Tokyo meetup devoted to buying and selling doujinshi. It's been around since 1975, and with over 500,000 attendees per event, it is one of the largest geek events in the world.
Comiket has been a Japanese-exclusive affair since its inception, but that's set to change in 2015. Comiket is now accepting entrees from overseas fan groups, according to the Asahi Shinbun.
Overseas entrees are now being accepted for Comiket's next March event, which is being called Otaku Summit 2015. Otaku Summit is the sixth Comiket Special, a special themed version of Comiket held once every five years.

Comiket has also set up an English website, which shares this message from the event's organizers:
The so called otaku culture, which includes manga, anime, games and cosplay, has come to earn an international recognition, and Japanese anime and manga are now being enjoyed by people across the world. We are delighted that there are so many otaku fan events taking place in various countries.

Comiket Special 6, with the cooperation of fans and event organizers both domestic and foreign, aims to celebrate and unite the international otaku population.
Looking to submit? Entrees are due December 22 and there's a 5,700 yen (about $48) fee.
For more info, check out the official site and get crackin' on those last-minute submissions!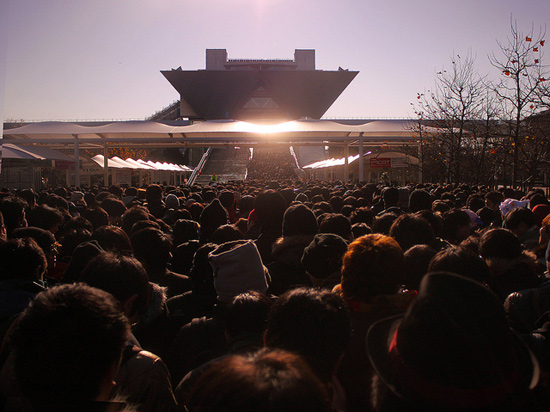 Photo credit:
ProtoType069
Source: Asahi Shinbun
---
Related Stories:

– Notes from Nippon: Comiket 78
– Comic Market to Hold Kuroko's Basketball Doujin Event
– Comiket 74 Report
– Sneak Peek: WCS and Comiket Cosplay Report!
– Doujin Event Explosion