Cells at Work! Has Its Own Sake Starring White Blood Cell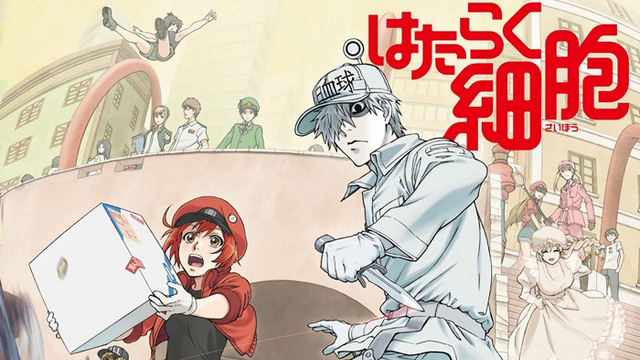 Here's a toast to the success of Cells at Work! Champion Sake award-winning brewing company Aizu Homare has come out with a special Cells at Work! themed sake meant to celebrate both the culmination of the manga, and the new season of the anime.
The sake is made out of rice, water and koji yeast culture, and smells like fruit. It has an image of White Blood Cell on it, so it can be an ornament/collector's piece. The name for his sake is "Junmai Daiginjō Baibaikin," and the Japanese site grape explained that it contains a pun: "While the individual kanji mean 'worship / (sake) cup / brocade' (the final kanji, often used in sake names, is usually read nishiki), they can also be read bai bai kin. That can be interpreted as 'bye bye bacteria'. . ."
The sake bottle goes for 6,600 yen (about $64), and while sales have begun, the item isn't expected to ship until late next month.
Source: grape
____
Danica Davidson is the author of the bestselling Manga Art for Beginners with artist Melanie Westin, and its sequel, Manga Art for Intermediates, with professional Japanese mangaka Rena Saiya. Check out her other comics and books at www.danicadavidson.com.