Caressing the Nipples of My Hibernating Bear BL Anime Premiere Set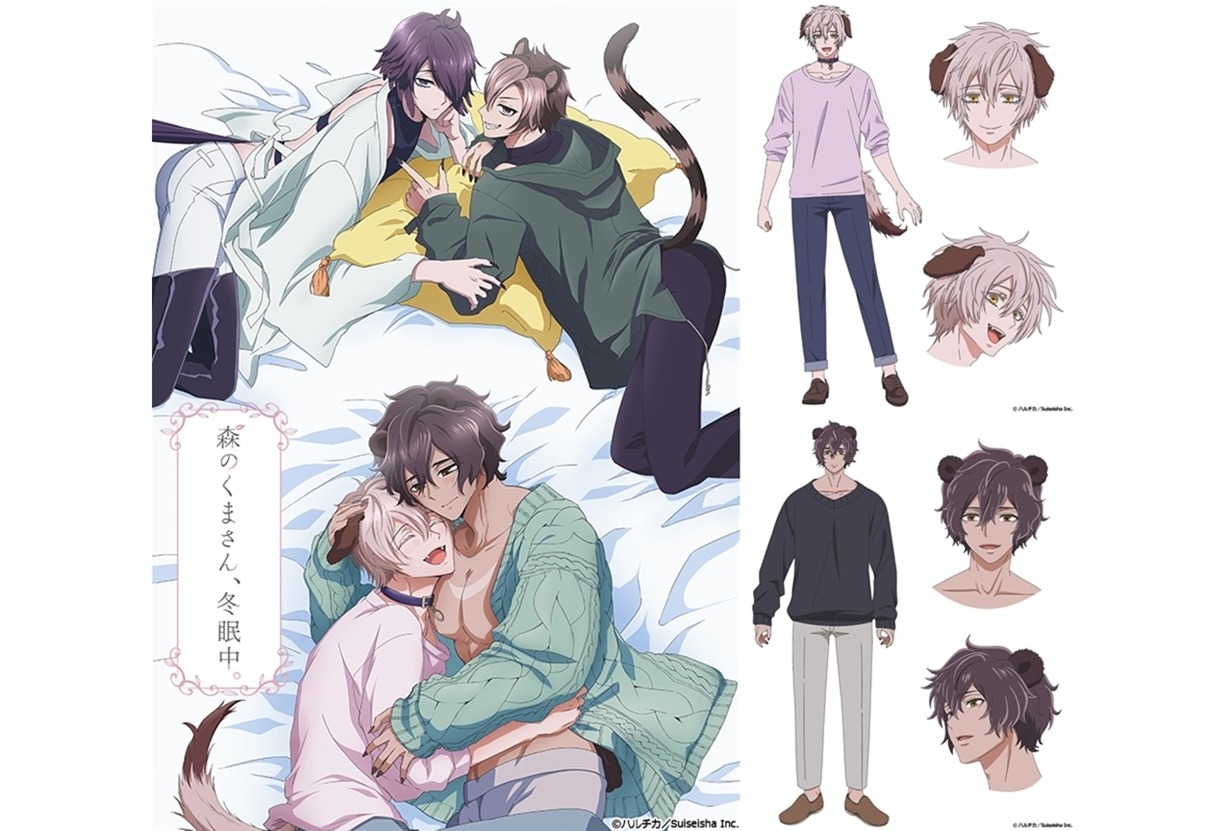 I love just casually typing that title out. A TV anime adaptation of Haruchika's boys' love manga Mori no Kuma-san, Tōminchū—also known as Caressing the Nipples of My Hibernating Bear—is on the way, and a date has been announced along with some new cast members and a fresh key visual.
You can see the visual next to some character setting images above. The anime will have both an on-air version and a premium version that keeps in the explicit scenes, with the latter to be shown via the online AnimeFesta service. The broadcast version is coming to Tokyo MX and BS11 channels on July 3, and a special will air ahead of that on June 26. The explicit AnimeFesta version kicks off prior to the TV anime in June. 
The on-air version has Seiichiro Yamashita in the role of the raven Watari, while Tan-Shio-Uma-Tarō will voice the character in the premium version. Additional on-air cast members are Kohei Amasaki as Airi, Kazuyuki Okitsu as Nowa and Kengo Kawanishi as Kō. Premium cast members also include Atarami-mei as Airi, Kazuo Yoruno as Nowa and Tsuyu-Tomoya as Kō.
The localized title comes from the Coolmic service, which is publishing the series under the Caressing the Nipples of My Hibernating Bear title. The story follows a forest bear named Nowa, who has been raising a puppy named Airi ever since he found him a few years ago. Airi is just a young pup when Nowa goes into hibernation, but when he emerges he finds that he's now a full-grown dog.