How to Make a Lookalike Demon Slayer Sword (Out of Cardboard)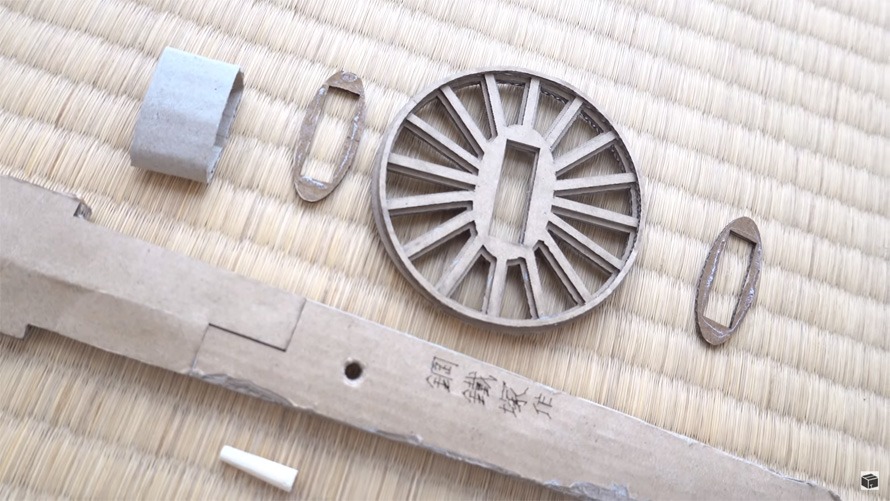 Bandai has come out with a fancy new life size Demon Slayer sword (that talks!). But YouTuber Tsukuru-san has made a name for himself making anime and manga weapons out of cardboard, so that's the way he went for his own Demon Slayer sword.
Tsukuru-san shared a video with his steps in the process. This is no slapped-together cardboard sword. From the tsuba (hand guard) to the pins he sticks in to make the blade stay in place, this is authentically how Japanese swords are made and look. Well, as authentic as you can get with using cardboard and not real materials, anyway.
The video first went up in June and has been viewed by more than 400,000 people. And if you like what he does here, you can check out his Crafty Transformer – Cardboard DIY page, where he also shows how he made cardboard weapons from Bleach, Seven Deadly Sins, Yu-Gi-Oh! and more. (The downside is because they're made of cardboard, they don't talk.)
Source: grape
---
Danica Davidson is the author of the bestselling Manga Art for Beginners with artist Melanie Westin, and its sequel, Manga Art for Intermediates, with professional Japanese mangaka Rena Saiya. Check out her other comics and books at www.danicadavidson.com.