Btooom! Gets Spinoff Manga from Ouroboros Author This March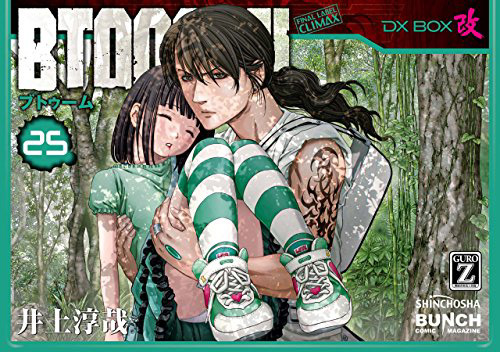 Fans of Btooom! may have felt a sense of dooom when they heard the long-running manga would be wrapping up this year (in choose your own adventure format, no less).
Now in zoooms some great news: Btooom! will be getting a spinoff manga from Yuya Kanzaki of Ouroboros and Impossibility Defense.
The spinoff will be entitled Btooom! U-18, and will debut in Comic @Bunch magazine this March.
Oooo!
The original Btooom!, written and illustrated by Junya Inoue, wraps up in May. It goes a little like this, according to publisher Yen Press:
Ryouta Sakamoto is one of the top-ranked players of BTOOOM!, an online battle game. But no amount of simulated warfare could have prepared him for what is to come… Ryouta wakes one evening to find himself dangling from a tree by a parachute with no recollection of how he got there. Before he can orient himself to his unfamiliar surroundings, Ryouta is attacked. As a barrage of explosives rain down on him, Ryouta realizes that he too has a pack of bombs…bombs that look very similar to the ones used in BTOOOM! Ryouta may have mastered the online game, but can he come out on top in this real-life game of survival?!
Source: ANN