Blue Thermal Anime Film Can Be Yours to Own This March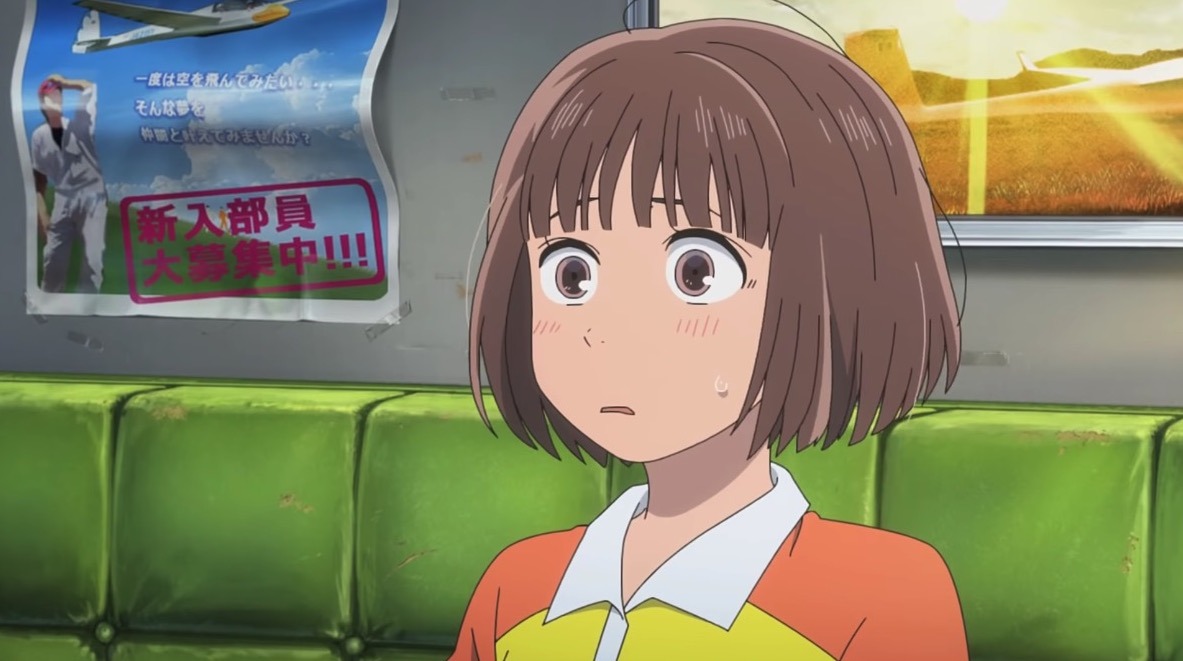 The manga Blue Thermal -Aonagi Daigaku Taiiku-kai Kōkū-bu- (translated as Aonagi College Sports Festival Aviation Club) was turned into the anime film Blue Thermal, and American fans got their first look at it last month at Anime Frontier. But if you weren't there, the movie is about to become more accessible. Eleven Arts and Shout! Factory are putting it out on Blu-ray Disc and digitally this March 14. In honor of this, they're sharing a subtitled trailer.
Looking toward the cast, Mayu Hotta plays Tamaki Tsuru, Nobunaga Shimazaki plays Jun Kuramochi, Junya Enoki plays Daisuke Sorachi, Mikako Komatsu plays Chizuru Yano, Daisuke Ono plays Yō Asahina, Haruka Shiraishi plays Yukari Muroi, Yō Taichi plays Ayako Maki, Ayumu Murase plays Eita Narihara, Makoto Furukawa plays Ryōhei Nanba, Rie Takahashi plays Kaori Mochida, Taku Yashiro plays Harukaze Aihara, Kengo Kawanishi plays Kaede Hatori, and Minori Terada plays Aonagi's director.
The movie was made at Telecom Animation Film, with Masaki Tachibana directing it and co-writing the script with Natsuko Takahashi. Toei, meanwhile, is charge of distribution.
The theme song is also called "Blue Thermal," and it's performed by SHE'S.
Eleven Arts gave this description for the movie's plot:
"'I want to experience a love that sparkles!' Arriving from Nagasaki with her wishful mantra is Tamaki Tsuru, who in high school could think only about volleyball. Things don't begin well, however, when she looks for an extracurricular club to join and proceeds to immediately ding a glider at aviation club tryouts ending up having to work it off. She is initially disillusioned with campus life. Then Kuramochi, the club leader and glider pilot, takes Tamaki under his wing, and from the moment he takes her up for a flight in a glider, Tamaki becomes a captive of the vast beauty of the skies."
Source: ANN
____
Danica Davidson is the author of the bestselling Manga Art for Beginners with artist Melanie Westin, plus its sequel, Manga Art for Everyone, and the first-of-its-kind manga chalk book Chalk Art Manga, both illustrated by professional Japanese mangaka Rena Saiya. Check out her other comics and books at www.danicadavidson.com.