Blue Lock Anime Shares Trailer and Cast News Ahead of October Debut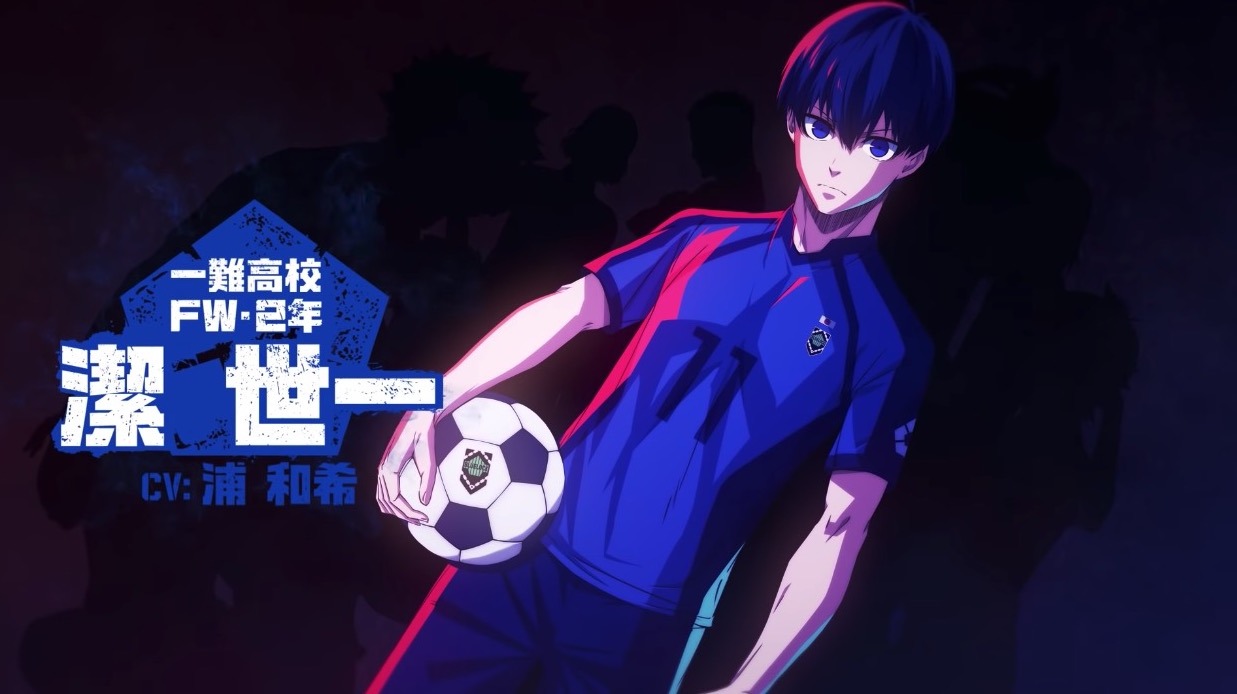 The TV anime adaptation of the manga Blue Lock by Muneyuki Kaneshiro and Yūsuke Nomura will debut this October. Ahead of this a trailer has dropped to give us an idea of what to expect.
New cast members were also unveiled: Masatomo Nakazawa plays Wataru Kuon, Yoshitsugu Matsuoka plays Jingo Raichi, Shōya Chiba plays Yūdai Imamura, Shugo Nakamura plays Gin Gagamaru, Daishi Kajita plays Asahi Naruhaya, Ryūnosuke Watanuki plays Okuhito Iemon, Aoi Ichikawa plays Gurimu Igarashi, Kenichi Suzumura plays Ryōsuke Kira, Hiroshi Kamiya plays Jinpachi Ego, and Eri Yukimura plays Anri Teieri.
The actors for the main characters had already been announced: Tasuku Kaito plays Meguru Bachira, Kazuki Ura plays Yoichi Isagi, Yūki Ono plays Rensuke Kunigami, and Sōma Saitō plays Hyōma Chigiri.
The anime is being made at 8-Bit. Tetsuaki Watanabe of Powerful Pro Yakyū Powerful Kōkō-hen is working as the director, and the assistant director is Shunsuke Ishikawa. The scripts are being written and supervised by Taku Kishimoto, who worked on the 2019 Fruits Basket, and original co-creator Kaneshiro is supervising the story as a whole. Music for the anime is being composed by Jun Murayama.
The manga is being published in English by Kodansha Comics, and they gave this description of the series:
"After a disastrous defeat at the 2018 World Cup, Japan's team struggles to regroup. But what's missing? An absolute Ace Striker, who can guide them to the win. The Japan Football Union is hell-bent on creating a striker who hungers for goals and thirsts for victory, and who can be the decisive instrument in turning around a losing match…and to do so, they've gathered 300 of Japan's best and brightest youth players. Who will emerge to lead the team…and will they be able to out-muscle and out-ego everyone who stands in their way?"
Source: ANN
____
Danica Davidson is the author of the bestselling Manga Art for Beginners with artist Melanie Westin. She is also the author of its upcoming sequel, Manga Art for Everyone, and the first-of-its-kind manga chalk book Chalk Art Manga, both illustrated by professional Japanese mangaka Rena Saiya. Check out her other comics and books at www.danicadavidson.com.