Bleach: Thousand-Year Blood War Anime Reveals First Trailer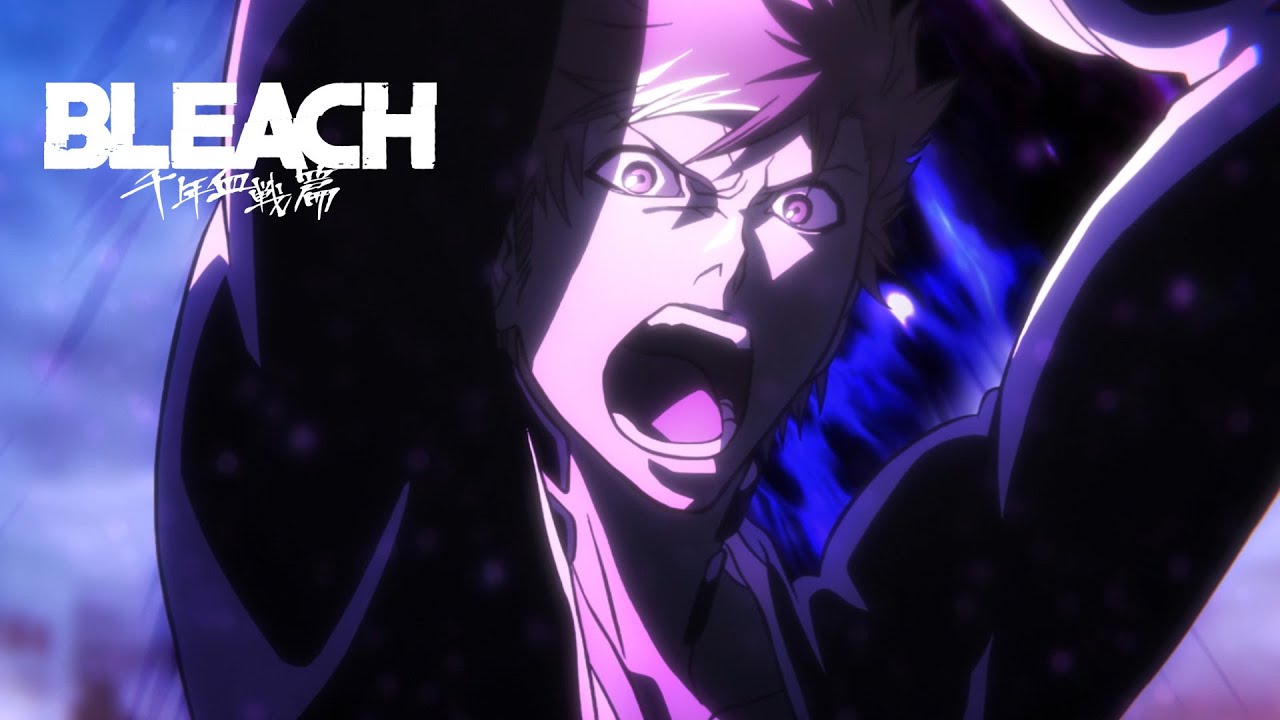 As promised, the first trailer and key visual arrived for the new Bleach: Thousand-Year Blood War anime during this weekend's Jump Festa 2022 event. The series is officially set to return to the airwaves in Japan in October 2022, and you can see the first footage and all the latest details below.
VIZ Media confirmed its license of the new anime adaptation of Tite Kubo's manga, and shared the trailer:
Visual:
Tomohisa Taguchi is directing the new arc at studio Pierrot, with Masashi Kudo on character designs and Shiro Sagisu on music. Here's the full cast list:
Ichigo Kurosaki – Masakazu Morita
Rukia Kuchiki – Fumiko Orikasa
Uryu Ishida – Noriaki Sugiyama
Orihime Inoue – Yuki Matsuoka
Yasutora Sado (Chad) – Hiroki Yasumoto
Renji Abarai – Kentaro Ito
Kisuke Urahara – Shin-ichiro Miki
Yoruichi Shihoin – Satsuki Yukino
Shigekuni Yamamotogenryusai – Binbin Takaoka
Sui-Feng – Houko Kuwashima
Rojuro Ohtoribashi – Shouto Kashii
Retsu Unohana – Aya Hisakawa
Shinji Hirako – Masaya Onosaka
Byakuya Kuchiki – Ryotaro Okiayu
Sajin Komamura – Tetsu Inada
Shunsui Kyoraku – Akio Otsuka
Kensei Muguruma – Tomokazu Sugita
Toshiro Hitsugaya – Romi Park
Kenpachi Zaraki – Fumihiko Tachiki
Mayuri Kurotsuchi – Ryusei Nakao
Jushiro Ukitake – Hideo Ishikawa
Ichibee Hyosube – Naomi Kusumi
Ouetsu Nimaiya – Yoji Ueda
Tenjiro Kirinji – Tomoyuki Shimura
Senjumaru Shutara – Rina Sato
Kirio Hikifune – Ayumi Tsunematsu
Yhwach – Takayuki Sugo
Jugram Haschwalth – Yuuichirou Umehara
Askin Nakk Le Vaar – Shunsuke Takeuchi
Bambietta Basterbine – Ayana Taketatsu
Bazz-B – Yuki Ono
Candice Catnipp – Yumi Uchiyama
Gremmy Thoumeaux – Natsuki Hanae
Lille Barro – Satoshi Hino
Synopsis:
Was it all just a coincidence, or was it inevitable?
Ichigo Kurosaki gained the powers of a Soul Reaper through a chance encounter. As a Substitute Soul Reaper, Ichigo became caught in the turmoil of the Soul Society, a place where deceased
souls gather. But with help from his friends, Ichigo overcame every challenge to become even stronger.
When new Soul Reapers and a new enemy appear in his hometown of Karakura, Ichigo jumps back into the battlefield with his Zanpakuto to help those in need. Meanwhile, the Soul Society is observing a sudden surge in the number of Hollows being destroyed in the World of the Living. They also receive separate reports of residents in the Rukon District having gone missing. Finally, the Seireitei, home of the Soul Reapers, comes under attack by a group calling themselves the Wandenreich.
Led by Yhwach, the father of all Quincies, the Wandenreich declare war against the Soul Reapers with the following message: "Five days from now, the Soul Society will be annihilated by the Wandenreich."
The history and truth kept hidden by the Soul Reapers for a thousand long years is finally brought to light.
All things must come to an end—as Ichigo Kurosaki's final battle begins! 
Source: Press release
©Tite Kubo/Shueisha, TV TOKYO, dentsu, Pierrot or (Short line) ©K/STDP