Black Clover Anime Film Unveils New Visual, Cast Addition
The upcoming Black Clover anime film—Black Clover: Sword of the Wizard King—is on the way to Japanese theaters and Netflix simultaneously on March 31, 2023. While we wait for the feature to debut its original story, the main key visual has been unveiled along with a brand new cast member.
The latest cast addition sees Fumiya Takahashi (Aruto Hiden Kamen Rider Zero-One) getting in on the action as a mysterious mage under former Magic Emperor Conrad known as Jester.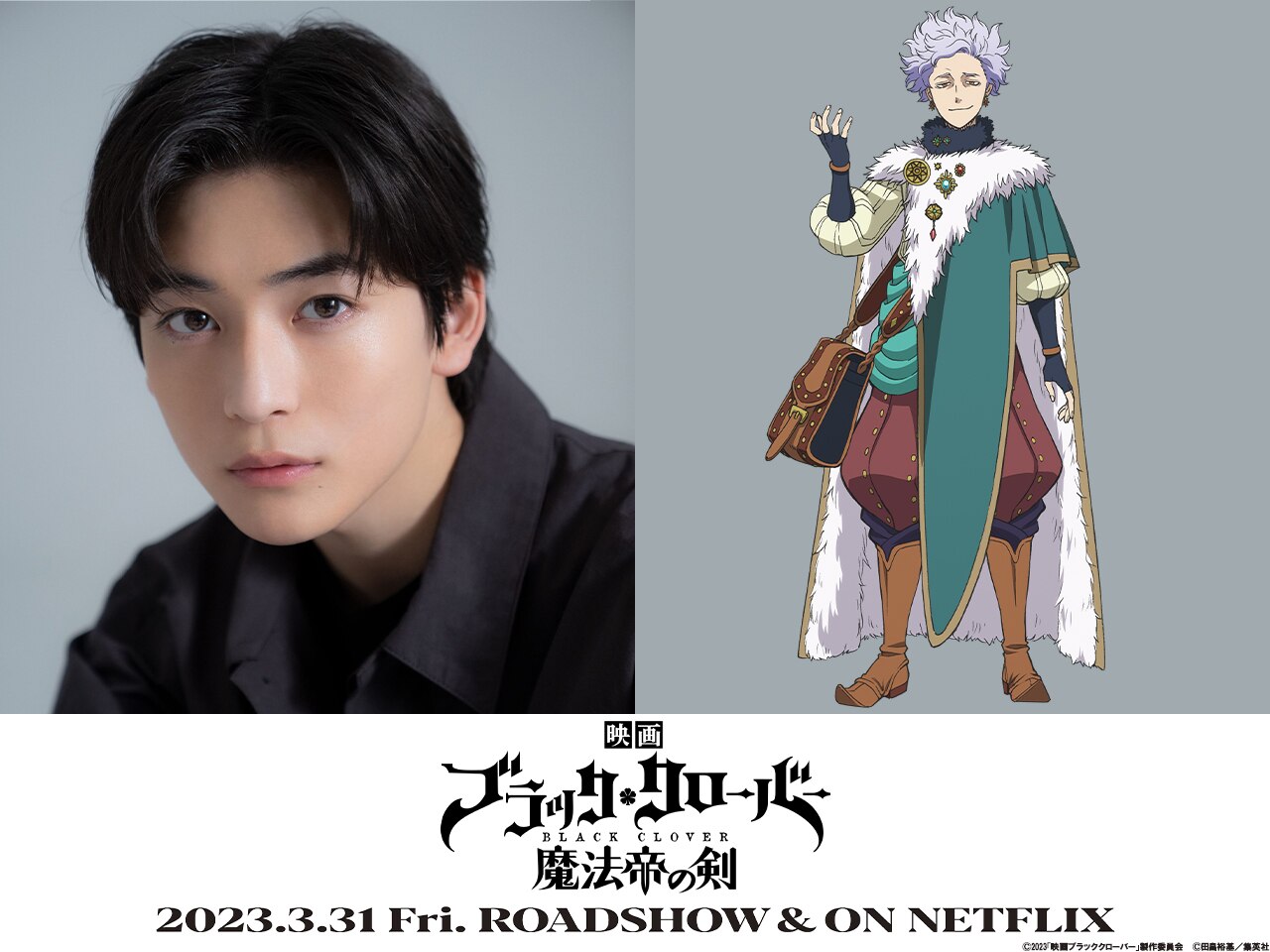 The theatrical bonus for Japan was also announced, and it will be volume 23.5 of the Black Clover manga. The special volume features author Yuki Tabata's original setting materials as well as an original story and interviews with voice cast members Fumiya Takahashi and Marie Iitoyo.
Here's the full main visual:
Crunchyroll currently streams the entire Black Clover TV anime and describes the story:
In a world where magic is everything, Asta and Yuno are both found abandoned at a church on the same day. While Yuno is gifted with exceptional magical powers, Asta is the only one in this world without any. At the age of fifteen, both receive grimoires, magic books that amplify their holder's magic. Asta's is a rare Grimoire of Anti-Magic that negates and repels his opponent's spells. Being opposite but good rivals, Yuno and Asta are ready for the hardest of challenges to achieve their common dream: to be the Wizard King. Giving up is never an option!
Via Crunchyroll News