"Bacterial Contamination" Shows the Scary Side of Hatsune Miku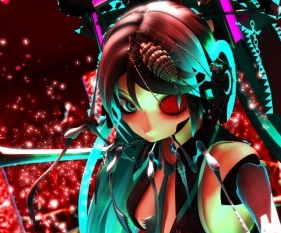 By now we're all used to the bubbly, cheery side of VOCALOID superstar Hatsune Miku, so how about something a little… darker?
the CG-animated "Bacterial Contamination" video offers just that through the music of mathru@KanimisoP and the visuals of artist deino.
Warning: Graphic content ahoy, but needless to say, you haven't seen Miku like this before.