Attack on Titan Final Season Part 3 Second Half Coming This Fall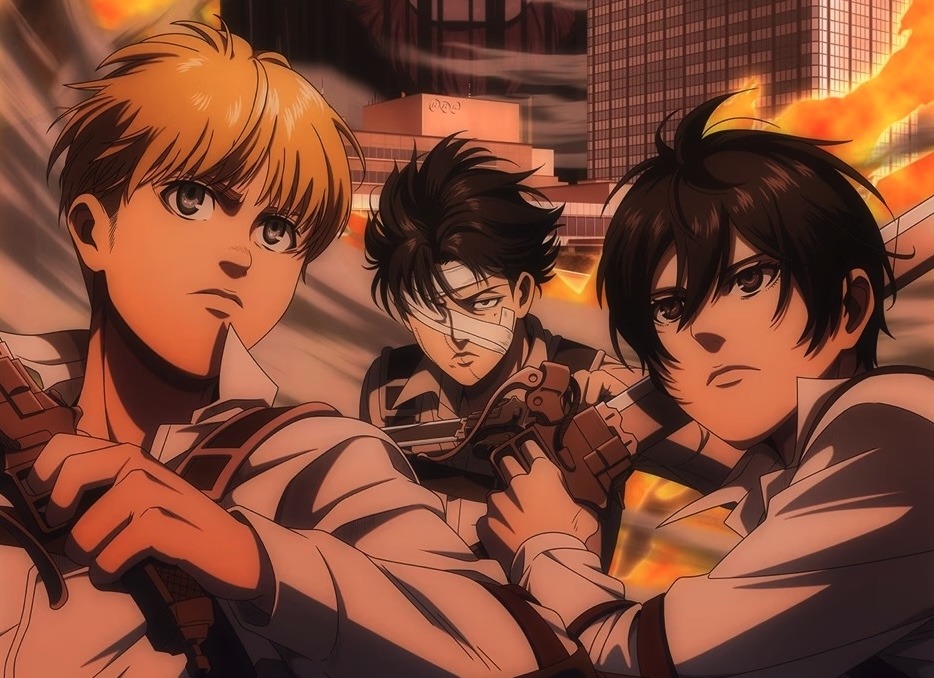 We've reached Attack on Titan Final Season Part 3 (a.k.a. Shingeki no Kyojin The Final Season Kanketsu-hen in Japanese). But just as the final season has been split up into multiple seasons (hence the Part 3), this season will come out in two parts. For the franchise's legions of fans around the world, the episodes can't come soon enough, but at least now we have a better idea of what to expect. It was just revealed that the second part of Attack on Titan The Final Season Part 3 will debut in Fall 2023. A more specific date, like a month, has not yet been declared.
Along with this news came a teaser trailer.
An intense video of the opening theme song "Under the Tree" being performed by SIM was also released.
The original Attack on Titan The Final Season — which turned out not to be the final season — debuted in 2020, about seven years after the show began. It received streaming from Crunchyroll and Funimation and also aired on Toonami on Adult Swim.
The manga has already concluded, and the series is published in America by Kodansha. Kodansha gave this description for the fan-favorite franchise:
"A century ago, the grotesque giants known as Titans appeared and consumed all but a few thousand humans. The survivors took refuge behind giant walls. Today, the threat of the Titans is a distant memory, and a boy named Eren yearns to explore the world beyond Wall Maria. But what began as a childish dream will become an all-too-real nightmare when the Titans return and humanity is once again on the brink of extinction…

Attack on Titan is the award-winning and New York Times-bestselling series that is the manga hit of the decade! Spawning the monster hit anime TV series of the same name, Attack on Titan has become a pop culture sensation."
Source: ANN
____
Danica Davidson is the author of the bestselling Manga Art for Beginners with artist Melanie Westin, plus its sequel, Manga Art for Everyone, and the first-of-its-kind manga chalk book Chalk Art Manga, both illustrated by professional Japanese mangaka Rena Saiya. Check out her other comics and books at www.danicadavidson.com.