Attack on Titan Final Season Part 3 Documentary to Go Behind the Scenes at MAPPA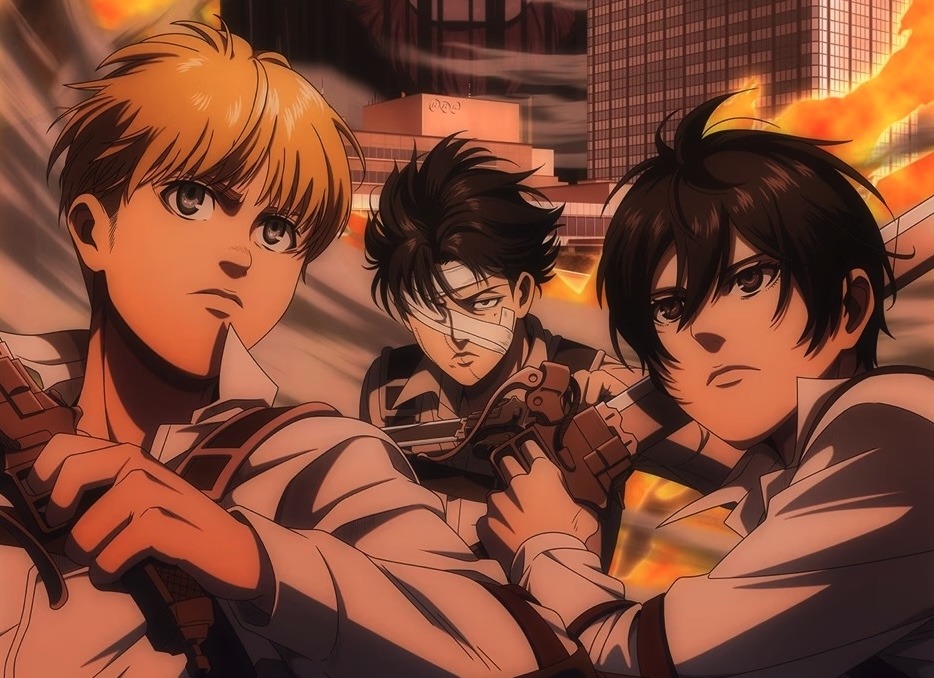 The March premiere of Attack on Titan Final Season Part 3 is right around the corner, and in the buildup Japanese broadcaster NHK is preparing to unleash a documentary. As part of its 100 Kame (short for camera) series, the documentary had NHK setting up 100 cameras in production studio MAPPA to chronicle the process of creating the long-awaited third part of the final season.
The documentary will air in Japan on February 23. With 100 cameras in action, it should provide plenty of insight into how MAPPA works, from capturing animators drawing frames to CG artists at work, how director Yuichiro Hayashi handles the project and the production staff managing the overall operation. 
As previously reported, the first part of Attack on Titan Final Season Part 3 will kick off with a one-hour special when it airs on the NHK-G channel on March 3 (technically 12:25am on March 4 in Japan). 
Attack on Titan Final Season Part 2 streamed on Crunchyroll when it aired and the series is described like so:
Known in Japan as Shingeki no Kyojin, many years ago, the last remnants of humanity were forced to retreat behind the towering walls of a fortified city to escape the massive, man-eating Titans that roamed the land outside their fortress. Only the heroic members of the Scouting Legion dared to stray beyond the safety of the walls – but even those brave warriors seldom returned alive. Those within the city clung to the illusion of a peaceful existence until the day that dream was shattered, and their slim chance at survival was reduced to one horrifying choice: kill – or be devoured!
Via Crunchyroll News