Anohana: The Flower We Saw That Day Goes Live-Action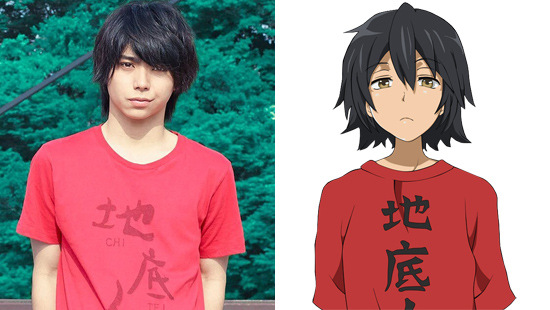 Anohana: The Flower We Saw That Day, the popular 2011 anime series about a group of friends who reunite after a tragedy splits them apart, will be adapted into a live-action TV drama this year.
The series will air "this year," though a more exact airdate has not yet been set.
The cast of the series, along with in-costume photos, were announced on Wednesday. Jinta Yadomi, aka Jintan, will be played by Nijiro Murakami (As the Gods Will).
Tetsudo Hisakawa ("Poppo") will be played by Yuta Takahata (The Eternal Zero).
Naruko "Anaru" Anjo will be played by Airi Matsui (GTO).
Meiko Honma, aka Menma, will be played by Minami Hanabe (Ace Attorney).
Atsumu "Yukiatsu" Matsuyuki will be played by Jun Shison (Ressha Sentai ToQger).
Finally, Chiriko Tsurumi, aka Tsuruko, will be played by Marie Itoyo (Nobunaga Concerto).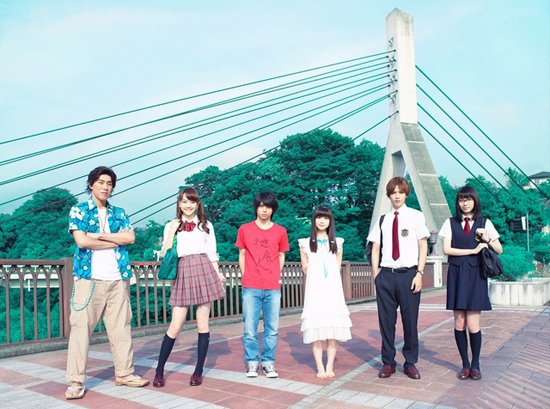 Regarding Anohana being turned into a live-action series, original anime scriptwriter Mari Okada said, "with Anohana I tried to create something that could only be done in anime, so I'm both moved and excited by the fact it's becoming a live-action series. I'm looking forward to the cast and crew making something that can only be done in live-action."
The original Anohana also aired on Fuji TV in 2011 during its noitaminA anime slot. A movie version was released in 2013.
The latest anime from the Anohana team, The Anthem of the Heart, will be released in Japanese theaters this September.