Anime Tourism Association Updates List of Anime Sites in Japan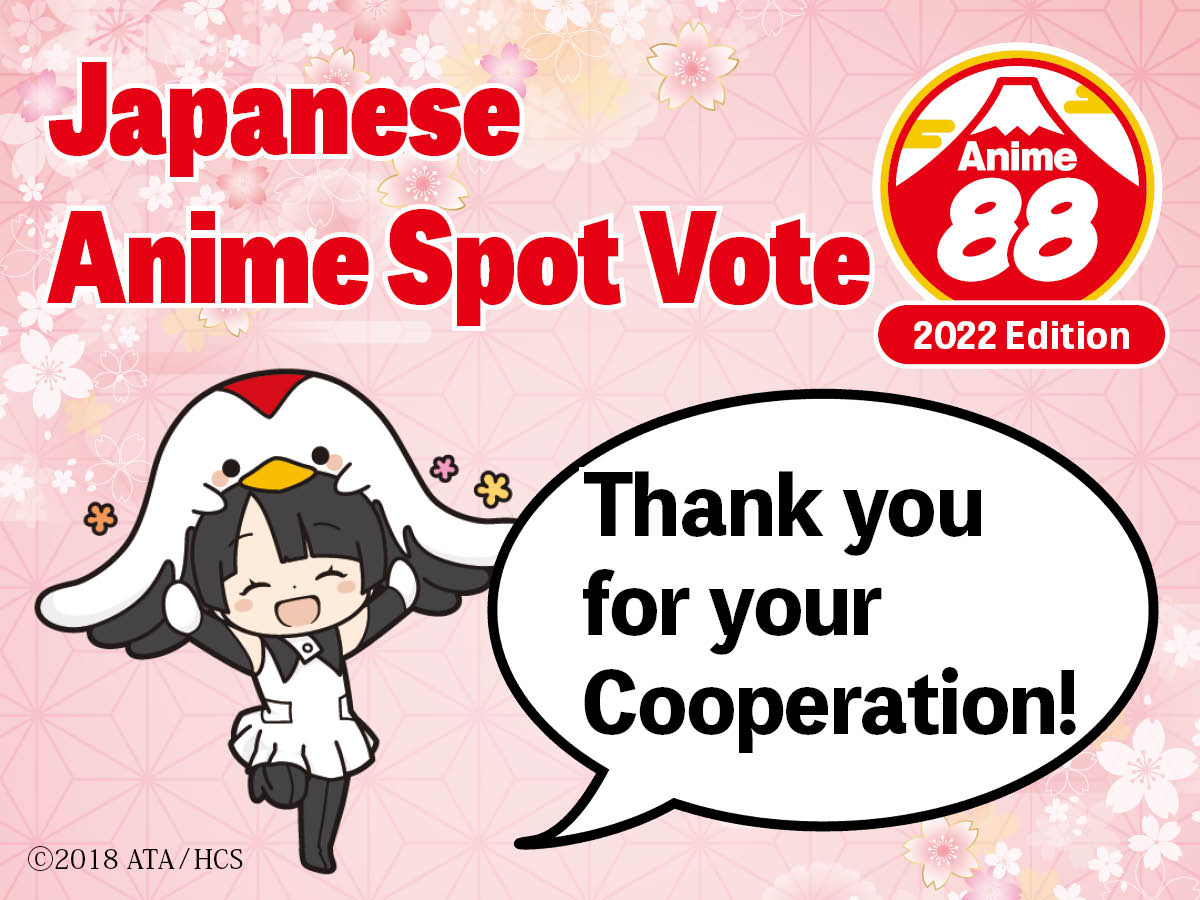 The Anime Tourism Association held a new poll about great otaku places to visit, and has unveiled its 2022 list. The list was not updated last year because of COVID-19.
Here are the new editions, with the franchise listed first and then the pilgrimage tourism spot(s) listed next.
When They Cry – Higurashi: Shirakawa, Gifu
Evangelion series: Hamamatsu, Shizuoka; Ube, Yamaguchi
Laid-Back Camp series: Hamamatsu, Shizuoka
Uzaki-chan Wants to Hang Out!: Kurayoshi, Tottori; Misasa, Tottori
BELLE: Ochi, Kōchi
Diary of Our Days at the Breakwater: Ashikita, Kumamoto
Asteroid in Love: Ishigaki, Okinawa
The aquatope on white sand: Nanjō, Okinawa
Her Blue Sky: Chichibu, Saitama
Farewell, My Dear Cramer: Warabi, Saitama
Amagami SS series: Chōshi, Chiba
Warlords of Sigrdrifa: Tateyama, Chiba
Love Live! Nijigasaki High School Idol Club: Tokyo
Love Live! Nijigasaki High School Idol Club: Kōtō; Tokyo
Love Live! Superstar!!: Shibuya, Tokyo
Dropout Idol Fruit Tart: Koganei, Tokyo
Love Live! Superstar!!: Kōzu-shima, Tokyo
Super Cub: Hokuto, Yamanashi
Let's Make a Mug Too: Tajimi, Gifu
The Anime Tourism Association also included the Tokiwa-so Manga Museum as an anime-related institution of note. This is a reconstruction of the building where manga creators Osamu Tezuka, Fujiko Fujio, Fujio Akatsuka, and Shotaro Ishinomori once lived.
Considerably fewer people took part in this year's poll for anime sites. Back in 2020, just before the news of COVID hit everywhere, 80,000 people gave their responses. This time around, only about 40,000 people took part in the poll. The Association assumes this number difference is probably due to COVID, and many people are still not keen on traveling while the pandemic is ongoing. The idea of the poll to find anime sites is relatively new, and so far only four polls have happened.
Are you interested in the idea of traveling to sites in Japan associated with anime? If so, which ones?
Source: ANN
____
Danica Davidson is the author of the bestselling Manga Art for Beginners with artist Melanie Westin, and its sequel, Manga Art for Intermediates, with professional Japanese mangaka Rena Saiya. Check out her other comics and books at www.danicadavidson.com.