These Anime Series Exist in Their Own Shared Universes
Our favorite anime already exist in awesome, elaborate universes. Figuring out the nuances of those is already a full-time job. So when we find out series have shared universes, it's extra cool.
Here are a few anime where fictional boundaries bleed over each other. Have you seen others? Which are your favorites?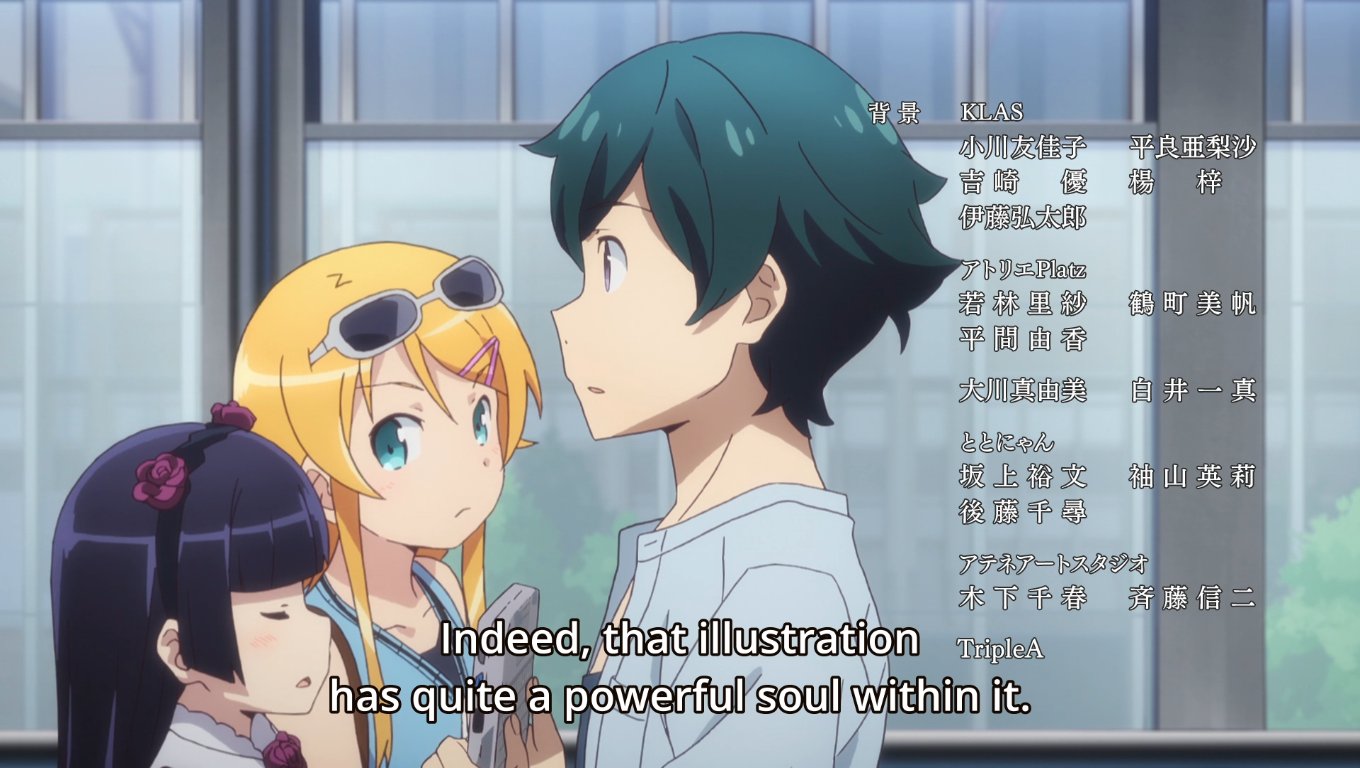 Writer Tsukasa Fushimi and artist Hiro Kanzaki have collaborated on a pair of popular light novels, each of which got their own anime. The most recent, Eromanga Sensei, follows young light novel author Masamune Izumi as he discovers his stepsister is his artistic collaborator. But as the series closed out, some fans noticed proof of a shared universe (the "Imouto Cinematic Universe," according to some fans) between the collaborators' titles.
A sneaky scene in Eromanga Sensei revealed multiple characters from OreImo, Fushimi and Kanzaki's other series, in the background. This isn't the only indication that the series share a world, but it caught a lot of fans off guard. It's also a prelude to the characters' first time sharing the page, which came about in a special book from Kadokawa earlier this year.
Science Adventure Series
Originally (and still) a series of light novels, the shared universe of the Science Adventure Series has roots going back more than 400 years. Across titles like Steins;Gate, Robotics;Notes, and Chaos;Child, teens blur the lines between science fact and science fiction.
The common enemy of the Committee of 300 looms in the background of the whole series, with each set of stories exploring a different aspect of science. From time travel to robotics to the inner worlds of our minds, there's a lot going on here. Humanity is facing down a future of complacence and control, but our heroes might have the solution…
GaoGaiGar and Betterman (and Brigadoon?)
Sunrise's yuusha series never got a full release in the States, but we at least got the king of them all: GaoGaiGar. The capstone on the Transformers-like franchise is a mainstay of mecha anime fandom… but it's not alone in its shared universe.
Spinoff series Betterman took place in the same universe as GaoGaiGar, as evidenced by characters referencing the activities of GGG. But it went darker and more psychological, referencing Jungian psychology and classic literature like Flowers for Algernon. A remake of the the GaoGaiGar FINAL OVA, subtitled Grand Glorious Gathering, pulled the shows a little closer together, as has printed material and merchandise.
While not explicitly confirmed, the same creators' Brigadoon: Marin & Melan could potentially serve as a prequel to both series. Taking place in 1969, the series — about a girl who befriends an interdimensional alien — has similar art and themes. It also features Mike White, who appears to be a forebear of GaoGaiGar's Swan and Stallion White. (Mike is also voiced by Mitsuo Iwata, who voiced by Stallion and his robot… named Mike.)
Have you seen any other shared universes in your favorite anime?