Agents of S.H.I.E.L.D. Writer to Pen Hollywood One Piece Adaptation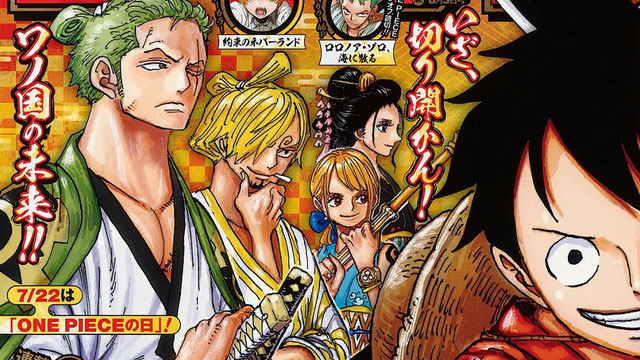 Dude, with all that Akira talk, we forgot all about the Hollywood take on One Piece, which was announced back in 2017.
But apparently it's still in the works. Shonen Jump just announced that Matt Owens, who's worked on properties like Agents of S.H.I.E.L.D., Luke Cage and The Defenders, will be writing the scripts for the project.
Owen gave a statement to Shonen Jump, so this is one of those weird situations where you're translating something from Japanese that was originally written in English. Regardless, this at least gets the gist across:
"One Piece is my favorite story of all time. It is a great honor to have the trust of Oda-sensei, Shueisha, and everyone at Tomorrow Studios, and to be given the great role of adapting this wonderful, heart-pounding adventure into live-action. I want to show my great passion for One Piece, and make a story that is faithful, exciting, and which will both satisfy long-time fans and attract new ones."
Well, it sounds as if he likes it, anyway! And with a name like Matt, he can't be all bad.
Here's what Oda had to say back when the series was announced:
"In the last 20 years the conversation about a live-action adaptation has come up many times. I decided to go forward with the adaptation about three years ago. There were many twists and turns. I met a good partner. Today is the just about the 20th anniversary. The announcement of the new work is actually just a coincidence. I am very happy. Firstly, "I will never betray the fans who have supported me for 20 years." This is my condition. There may be many who are uneasy, but please, give me your voices of hope. Please be excited for the follow up reports. Please look forward to it!!"
Sources: ANN