Actress Fumika Baba Cosplays One Piece's Luffy in Japanese Playboy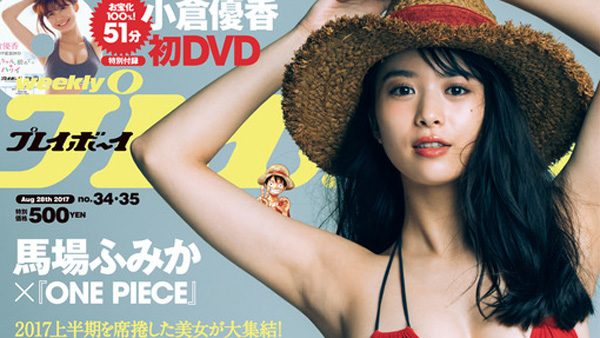 What's the difference between America's Playboy magazine and its Japanese counterpart?
For one, we're pretty sure the former has never featured One Piece cosplay on its cover.
This week's edition of Weekly Playboy features just that: actress and model Fumika Baba dressed as a female, bikini-clad version of One Piece's main character Monkey D. Luffy.
It's part of the celebration of the 20th anniversary of One Piece, which began serialization back in 1997. (Incidentally, that means Baba was two years old when One Piece started.)
Baba commented that the shoot was "more difficult than usual," because it was hard to get into the male character of Luffy, but that she and the crew managed to pull it off "with some trial and error."
Fumika Baba may be best known to otaku in the west for her turn as a medic in Kamen Rider.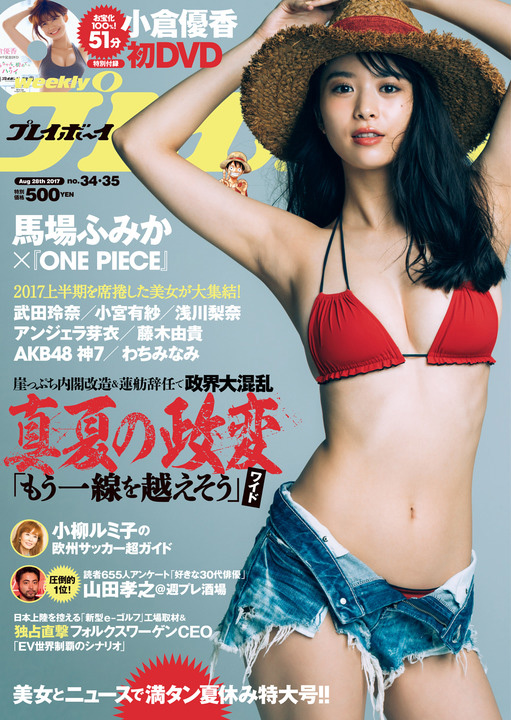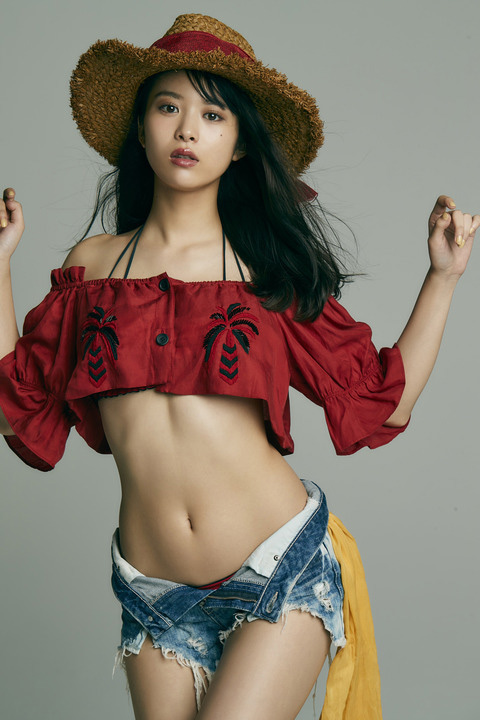 Source: Mantan Web