3rd Season of Hajime no Ippo Anime Greenlit
George Morikawa's boxing manga series Hajime no Ippo is the stuff of legends. It's been running for 24 years, starting at a time when using Mike Tyson as an inspirational figure to shy, bullied main protagonist Ippo Makunouchi seemed like a totally reasonable idea. Just last year, the series reached volume 100, making it one of the longest running manga series of all time.
And now there's going to be another season of TV anime made of the series, set to air this fall. That's according to last week's Weekly Shonen Magazine, which revealed the good news alongside the latest chapter of the manga, and boy, I can't wait!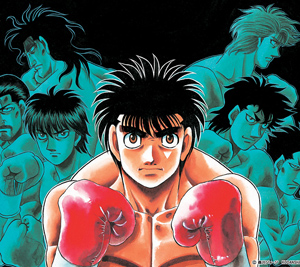 Ippo was first adapted into a 76 episode TV anime back in 2000, which covered the first 30 volumes of the manga series. It was followed up by a sequel series — New Challenger — in 2009, which ran for 26 episodes and covered the story up to about volume 45. There have also been a number of OVAs and a TV special created for the series.
That initial TV series was retitled Fighting Spirit and released on DVD in the United States by Geneon Entertainment back in 2004, but good luck watching it that way. This was during the boom times of the American anime industry, when releasing a 76-episode series on 15 DVDs, 5 episodes each, at $30 MSRP was still seen as a reasonable idea. It bombed hard, Geneon closed, and the US rights to the series have been in limbo ever since.
Still, this is one of my favorite anime series, and I'm delighted to see it coming back for another shot at the title. It's a sports show, the kiss of death for any title in North American anime fandom, but I don't care. I know we've got Ippo superfans reading this thing. What do you think? Are you hype? Super hype? Sound off in the comments! Loudly.
Source: Mangagatari
This story originally ran in the 7/23/13 issue of the Otaku USA e-News
e-mail newsletter. If you're not on the mailing list, then you're reading it late!
Click here to join.