Zom 100: Bucket List of the Dead Shares Subtitled Trailer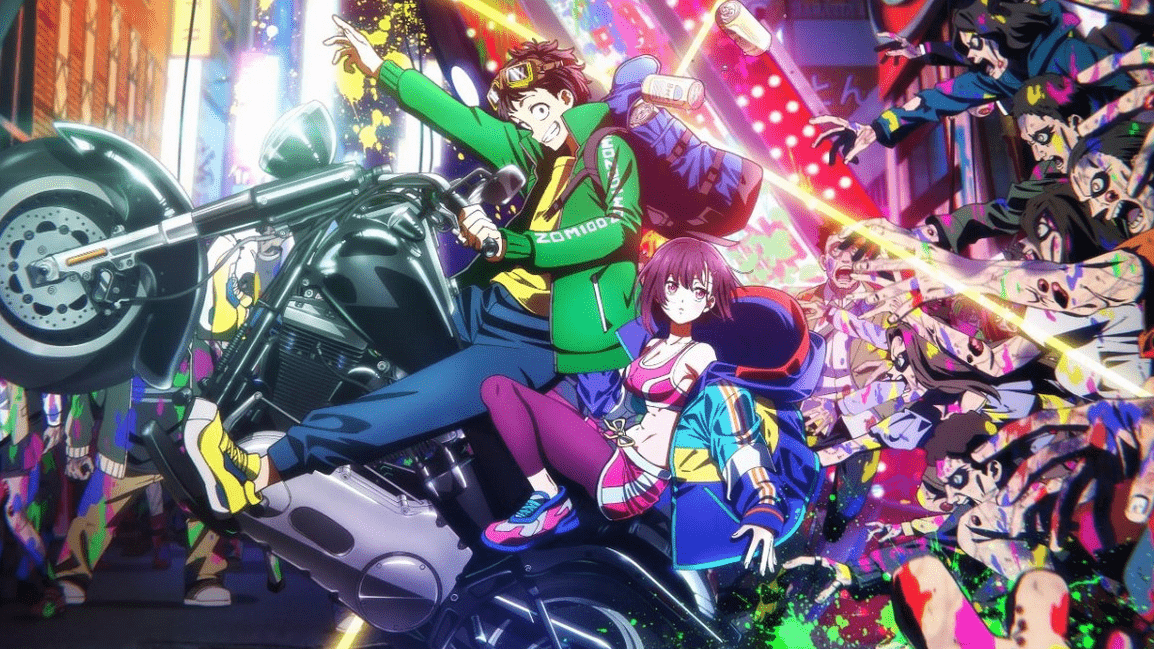 The anime Zom 100: Bucket List of the Dead has been licensed by VIZ Media, so VIZ has shared an English subtitled trailer before the July 9 premiere. In the trailer you can hear snippets of both the opening and ending theme songs. The opening is called "Song of the Dead" and performed by KANA-BOON, while the ending is titled "Happiness of the Dead" and performed by Shiyui.
In addition to letting us hear the songs, the trailer announces that Makoto Furukawa plays Kenichiro Ryuzaki and Minami Takahashi plays Beatrix Amerhauser. We already were told that Shūichirō Umeda will be playing Akira Tendo and Tomori Kusunoki will be playing Shizuka Mikazuki.
When the anime comes out, Americans will be able to watch it on both Netflix and Hulu. Other streaming platforms will follow, though we don't know yet which ones.
The anime is being made at BUG FILMS with Kazuki Kawagoe helming the project as the director. The music is being composed by Makoto Miyazaki, and the scripts are being overseen by Hiroshi Seko. The task of general character design went to Kii Tanaka, while the designs specifically for zombies were done by Junpei Fukuchi.
VIZ Media is also publishing the original manga by Haro Aso and Kotaro Takata and gave this description for the plot:
"Surviving a zombie apocalypse beats being a wage slave any day! After spending years slaving away for a soul-crushing company, Akira's life has lost its luster. He lives in a trash-filled apartment, his pay is abysmal, and he can't even muster up the nerve to confess his love to his beautiful co-worker. But when a zombie apocalypse ravages his town, it gives him the push he needs to live for himself. Now Akira's on a mission to complete all 100 items on his bucket list before he…well, kicks the bucket."
Source: ANN
____
Danica Davidson is the author of the bestselling Manga Art for Beginners with artist Melanie Westin, plus its sequel, Manga Art for Everyone, and the first-of-its-kind manga chalk book Chalk Art Manga, both illustrated by professional Japanese mangaka Rena Saiya. Check out her other comics and books at www.danicadavidson.com.