You Were Experienced, I Was Not: Our Dating Story Goes Deeper with New Trailer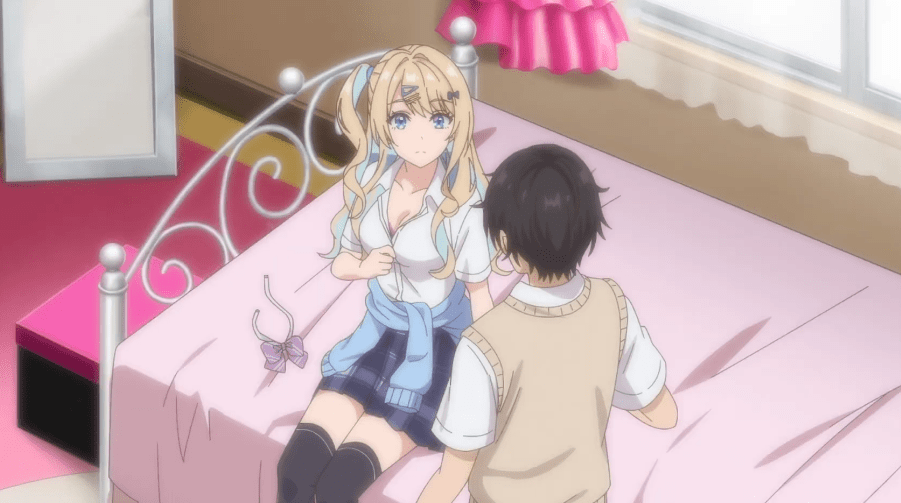 The anime with the rather long name Keiken Zumi na Kimi to, Keiken Zero na Ore ga, Otsukiai Suru Hanashi (which can be translated as You Were Experienced, I Was Not: Our Dating Story) has dropped a new trailer that lets us know the series will debut on October 6. In the trailer you can hear the ending theme song "Aikotoba" (translated as "Password") being performed by AliA.
You don't hear it in this trailer, but the opening theme song is "Love You Tender!" and performed by Maaya Uchida.
This visual was also released:
The anime is being made at ENGI, with Hideaki Oba, who is known for working on Love of Kill and Pandalian, helming the project as director. The person in charge of overseeing series scripts is Hiroko Fukuda, who has worked on Taisho Otome Fairy Tale.
Here's what we know about the cast so far: Natsuki Hanae plays Ryūto Kashima, Saori Ōnishi plays Runa Shirakawa, Aoi Koga plays Maria Kurose, Ayaka Fukuhara plays Nikoru Yamana, Tomori Kusunoki plays Akari Tanikita, Fukushi Ochiai plays Yūsuke Ichiji, Daisuke Sakaguchi plays Ren Nishina, Tomoaki Maeno plays Shūgo Sekiya, and KUN plays KEN.
The franchise started out as a light novel series by Makiko Nagaoka. There is also a manga adaptation, which is being published in English by Manga Up! Global. Manga Up! Global gave this description for its plot:
Introverted high-school student Ryuto is forced to confess to his crush, the most popular and beautiful girl in school, Luna. Surprisingly enough, she replies, "Then, how about we go out? I'm single right now anyhow." Then right after school, she invites Ryuto to her room…?!

Despite being completely different from one another, including the amount of experience with love and types of friends they have, the two of them are about to embark on a relationship full of firsts!
Source: ANN
_____
Danica Davidson is the author of the bestselling Manga Art for Beginners with artist Melanie Westin, plus its sequel, Manga Art for Everyone, and the first-of-its-kind manga chalk book Chalk Art Manga, both illustrated by professional Japanese mangaka Rena Saiya. Check out her other comics and books at www.danicadavidson.com.