Yaoi Parodies Hit Their Limit Break in Latest South Park RPG
South Park is known for spoofing everyone and everything, including references to Japanese pop culture. The new video game South Park: The Fractured But Whole continues this legacy with its repeated yaoi jokes.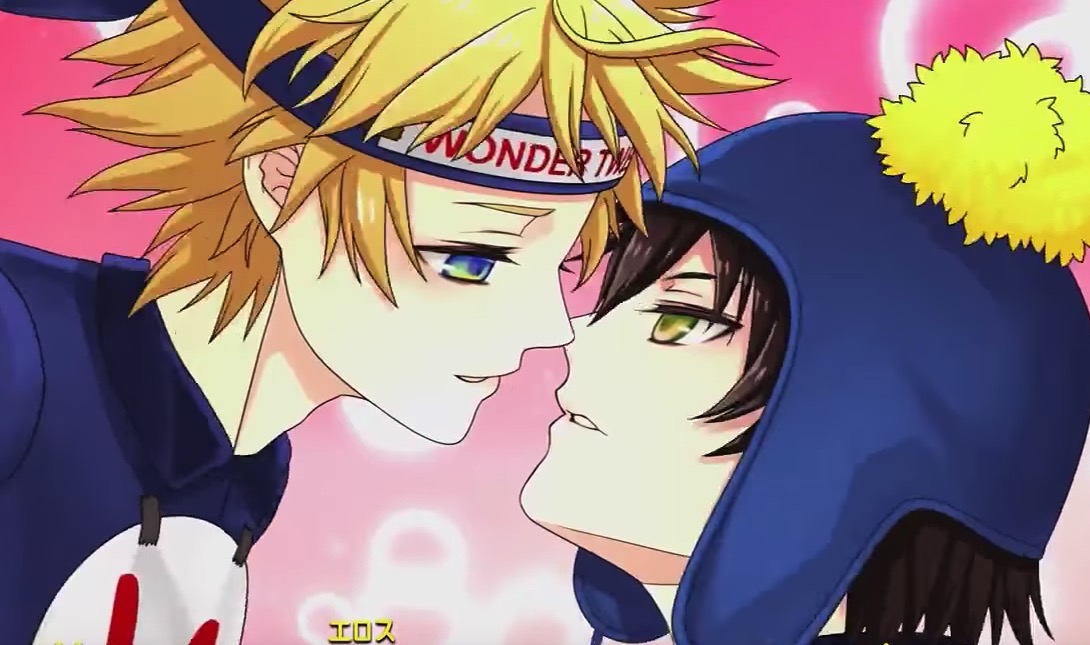 This yaoi parody has been a long time in the making. In 1999, the episode "Tweek vs. Craig" had characters Tweek and Craig fighting, and the Internet jumped on that, making Tweek/Craig (or "Creek") an unofficial fan couple. (If it sounds weird that a fight would equal love, look at other slash couples online.)
Getting in on the joke, South Park aired the episode "Tweek x Craig" in 2015. In it, the students learn about yaoi during their diversity studies. Girls become obsessed with making Tweek/Craig fanart, drawing them in a manga style that's very different from South Park's animation. At first Tweek and Craig are baffled and say they're not together, but in the 2017 episode "Put It Down," it shows they indeed are a couple.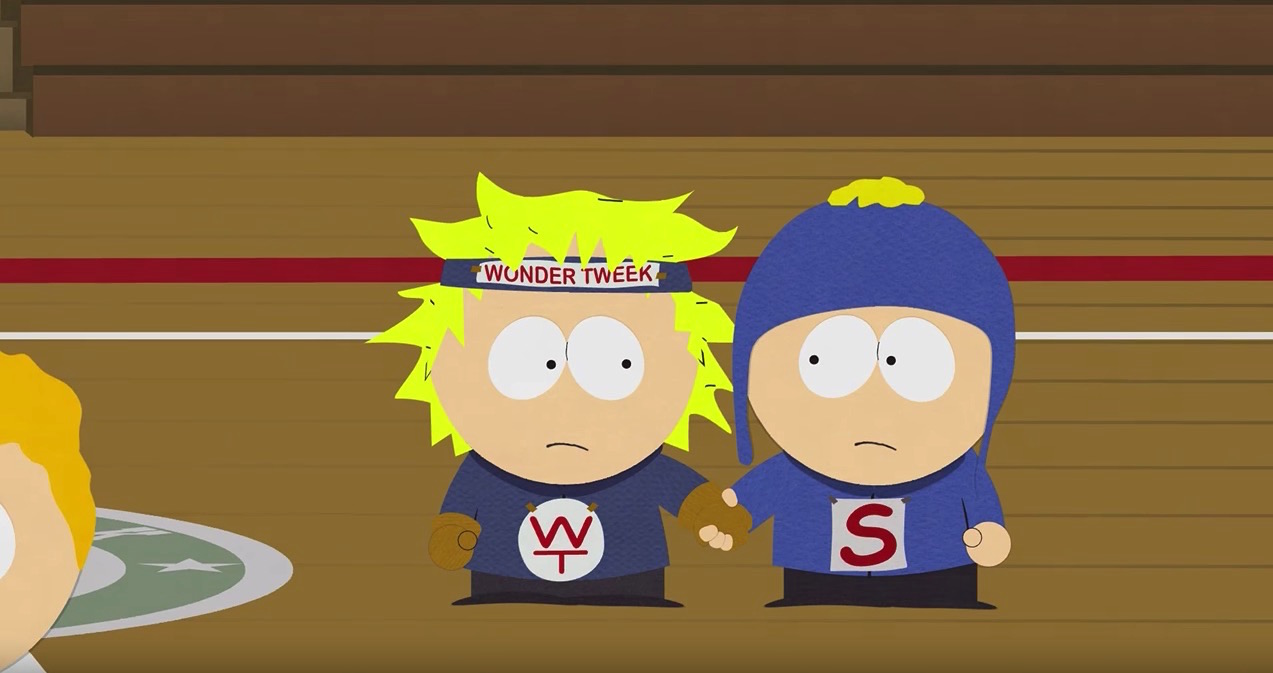 Which leads us to the video game. In The Fractured But Whole, you play the "New Kid" in town, and you're sent on various missions, including figuring out who is trying to take down the mayor. Main character Cartman, meanwhile, is trying to make a fortune off the superhero franchise he's creating with his friends, who all have their own superhero names and identities. In his basement he has a board set up with all the movies they want to make, and you can see he's written SUPERCRAIG X WONDERTWEEK and put as a note underneath "(Japanese Market)."
It doesn't stop there. One of your missions is to find forty Tweek/Craig yaoi images around town and give them to Craig's dad. If you can find all forty images, he'll give you a reward. You are additionally responsible for helping Craig and Tweek take couples' therapy with school counselor Mr. Mackey.
The game also features multiple fights, and players can unlock ultimate weapons. Craig and Tweek both have the same ultimate weapon: Eros Eruption (partially a reference to Eros being the Greek god of love). Take a look at the video below:
I reached out to mangaka Rena Saiya, with whom I'm working on the soon-to-be released book, Manga Art for Intermediates, for the translation. While not having a background in yaoi or boys' love, Saiya has a strong background in manga and speaks both Japanese and English. She also explained the double entendre South Park was sure to get in:
Tweek: Now! Give me your power! ("Power" could be replaced by "energy.")
Craig: Yeah, let's go together!
(The Japanese word for "go," in this situation, has a hidden meaning. Superficially it means go, but the hidden meaning is "to reach ecstasy sexually." So he means "Let's reach sexual ecstasy together!" To speak more straightly, if the person who is saying so is male, it means ejaculation (by making love).
Tweek and Craig: The overflowing Eros will be united into one and fulfill the world.
(In Japan, when we say Eros, it means sexual love or such kind of atmosphere.)
South Park: The Fractured But Whole is available for Xbox One, PlayStation 4 and Microsoft Windows.