World's End Harem Anime Adds Rumi Okubo to Cast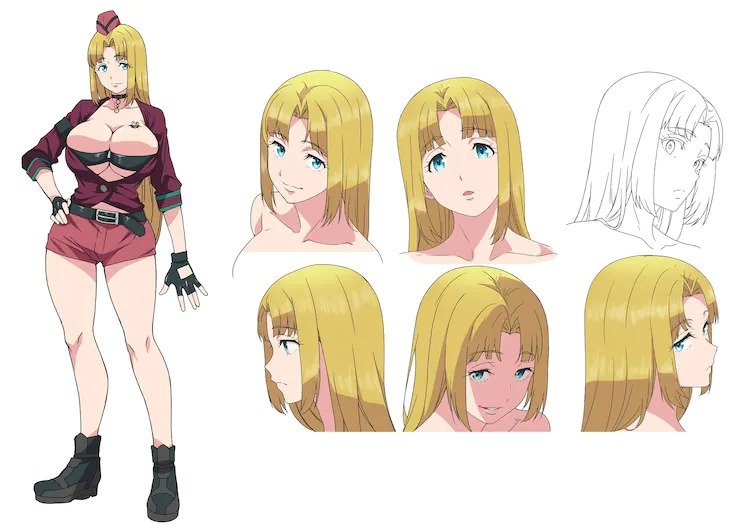 The official website for the World's End Harem anime—which is based on the raunchy manga written by LINK and illustrated by Kotaro Shouno—came through with a new cast addition. The latest character to get in on the repopulation plan comes all the way from the US of A, with Rumi Okubo lined up to voice busty blonde American Chloe Mansfield.
Chloe's style is listed as the type that almost appears as if it's going to burst through her clothes, and, well, that's clearly on display in the character visual above.
The World's End Harem anime is currently streaming on Crunchyroll, which describes the series below:
The time is near future-Tokyo, Japan in 2040. Reito, a young man suffering from an intractable disease, vows to reunite with his childhood friend Erisa and decides to "cold sleep" to cure her illness. When he wakes up five years later, the world was undergoing a major transformation. The MK (Male Killer) virus kills 99.9% of men on the planet. The ground was a super harem with 5 billion women for every 5 men.
Only five men, "Numbers," are resistant to the MK virus. One of them, Reito, is required to "mate" for the survival of the remaining women and humankind. Harem life waiting for the world after the pandemic. At the same time, Reito is involved in a global conspiracy over Numbers. Can he overcome the temptation and save the world?
Via Crunchyroll