Women Dressed Like One Piece's Doflamingo Spotted Throughout Tokyo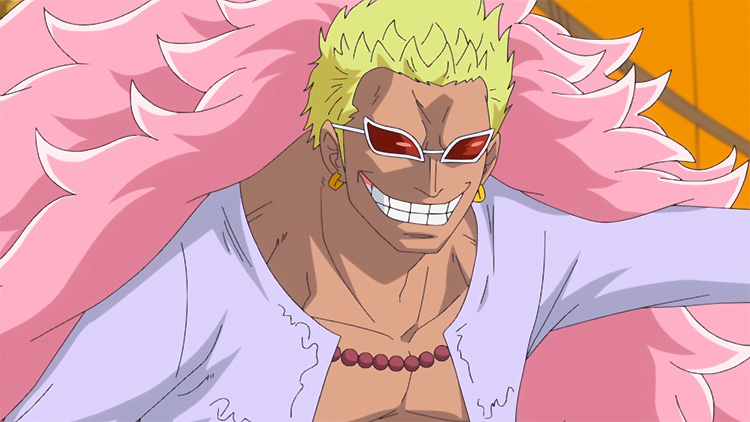 Whether intentional or coincidental, this is pretty hilarious.
Japan's Fuji TV ran a short segment Monday morning about a fashion trend that seems to be growing: women dressed like Donquixote Doflamingo from One Piece.
Specifically, the outfit that seems to be booming right now is the pink flamingo-like coat worn by the Heavenly Yaksha himself.
"Sometimes when I'm walking down the street complete strangers yell 'Doflamingo!'"
"Huh? I'm dressed like Doflamingo today?"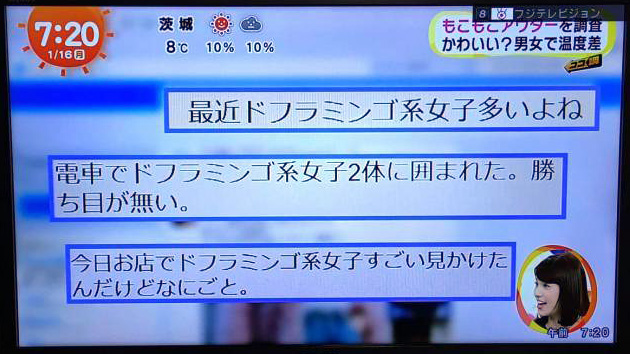 "You see a lot of Doflamingo girls these days, don't you?"
"Today I saw two Doflamingo girls on the train. What're the odds?"
"I saw a ton of Doflamingos at the store today. What the heck is going on?"
It's not clear whether this trend is a sudden outburst of love for the One Piece villain or just a winter fashion trend (probably the latter, if we're being honest), but One Piece is so well known in Japan it's unlikely Doflamingo doesn't at least come to mind when purchasing the pink coats.
Can you think of any other examples of unintentional cosplay?
Source: Yaraon