Voice Revealed for Hunter x Hunter Film's Spider #4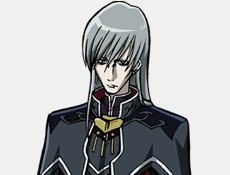 Hunter x Hunter is getting ready to hit theaters in Japan on January 12, 2013, with the animated Hunter x Hunter: Phantom Rouge film. Information has been trickling out since it was first announced, and the latest reveals the voice behind the Phantom Troupe's mysterious Spider #4.
Naohito Fujiki—a drama star/singer known for roles in live-action adaptations of series like Hana Yori Dango, GTO, and Dragon Head—will voice the enigmatic Troupe member, pictured below.

Other fresh roles in the film include idol/actress Umika Kawashima as Kurapika's childhood friend, Pyro, and Aya Hirano (Haruhi Suzumiya) as a puppeteer named Retz.