Vampire Dormitory Is a Romanticized Vampire Story Here for Halloween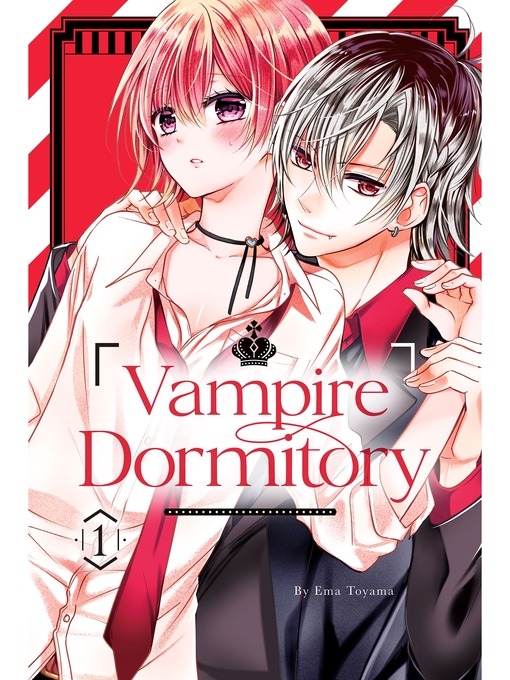 The Vampire Dormitory manga, from popular shojo mangaka Ema Toyama, appears to be a BL story when it opens. The main character, Mito Yamamoto, is such a pretty boy that he has fangirls following him to work. Unfortunately, he works at a restaurant aimed for men, so he gets fired. Mito's parents have died and he can no longer count on the rest of his family. Without this job, it looks as if he'll be living on the streets.
When he goes into another café to try to get a job, he accidentally cuts his finger. A handsome waiter there licks his blood, and then proclaims it disgusting. The waiter is Ruka, a vampire, and he had to drink that blood because he loved the color. Someone else points out to him that Mito's blood is probably disgusting because he's been unloved, implying that a little love will make the blood taste as good as it looks.
Seeing how pathetic Mito's life is, Ruka offers to have Mito be his vampire's thrall. He'll get to drink Mito's blood, and hopefully over time the blood will become less bitter because Mito will experience a better life with Ruka. Oh, and they'll be roommates in the dorm.
This is the perfect setup for a BL story.
The problem? Mito is a girl disguised as a boy for her own protection. And Ruka doesn't realize this.
So now Mito is the roommate of a vampire, wondering if she'll turn into a vampire eventually, and still desperate to keep her sex a secret. As time moves on she starts to get feelings for Ruka that she won't confess to anyone, and another handsome young man named Ren shows up who might throw everything off.
Vampire Dormitory originally came out as a digital-only title from Kodansha in 2019. In October 2021, it's getting a print edition as well, and it's out just in time for Halloween. The vampirism in the manga is never scary or horrific, but sexy and romanticized, especially when Ruka drinks Mito's blood. It's a fun bit of escapism, and ideal for fans of Ema Toyama and readers who enjoy seductive vampire stories as opposed to violent or chilling ones. One fun part of it that's a little different is the fact that Ruka turns out to be a total otaku. So far nothing heart-stopping or intense or surprising (well, besides the otaku part) has happened, but rather than twists and turns this feels like a comfort read where you have a general idea where things are going, even if you don't know all the details. It also fits well with the season.
Story & Art: Ema Toyama
Publisher: Kodansha
____
Danica Davidson is the author of the bestselling Manga Art for Beginners with artist Melanie Westin, and its sequel, Manga Art for Intermediates, with professional Japanese mangaka Rena Saiya. Check out her other comics and books at www.danicadavidson.com.