UNTITLED MAGICAL GIRL Project Teased in Short Promo
It's not often that you get a title quite as tentative as UNTITLED MAGICAL GIRL PROJECT, but that's what's currently in the works at Tokyo-based film production companies Sparkleling and Storytelling. It may not have an official title yet, but it does have a main staff, including producer Yuta Hanazawa (Touken Ranbu), creative director Shuji Sogabe (character designs for THE iDOLM@STER SideM), character designer Kanako Nono, and music producer Yohei Kisara from Stray Cats (Love Live!)
UNTITLED MAGICAL GIRL is based on an original story by Bungo to Alchemist worldview supervisor Jiro Ishii. The teaser promo below reveals the main magical girls, and says "The nameless magical girls go beyond the future!" at the end of the clip.
Here's how the press release describes the project:
"UNTITLED MAGICAL GIRL (tentative)" is a work that uses the chronicle of magical girls as a starting point to portray the image of young girls in their youth as reflected in the magical girls of that era. It depicts the struggles of new magical girls who are not bound by the values and common sense created by someone else, but who stand up for themselves and pursue their own ideal images and happiness.
Teaser visual: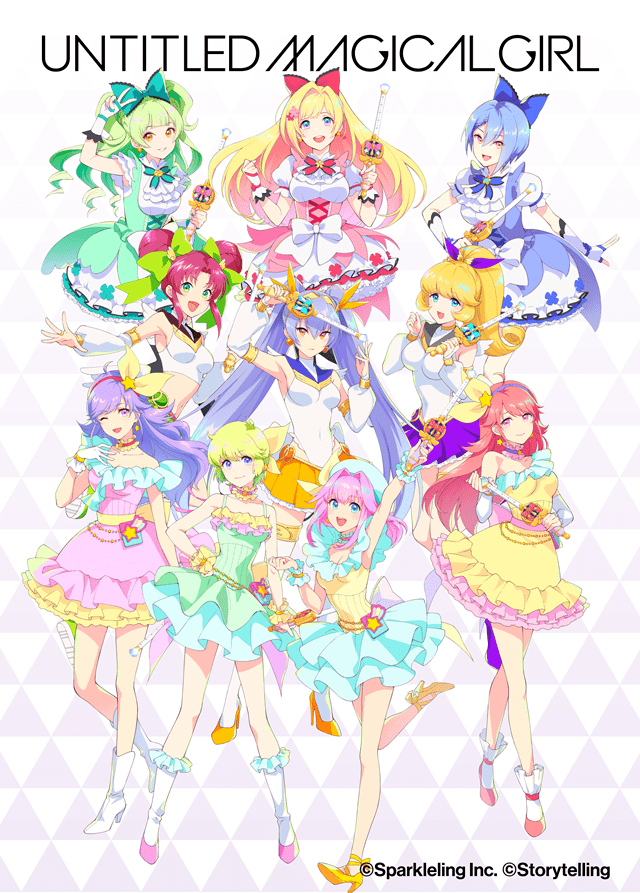 Via Crunchyroll