Tokyo's Evangelion Store Rings in the Year of the Dog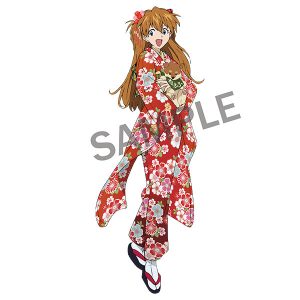 If you're up on your Chinese zodiac calendar, you'll know 2018 is the Year of the Dog, and the Evangelion Store in Tokyo is celebrating by ringing in the year with a few poochy items and giveaways.
First, a standing panel featuring Asuka in a kimono holding a dog. One lucky Eva fan who visits the store, takes a photo with the panel and uploads it to Instagram by January 31 will receive it as a present.
The same illustration of Asuka also adorns a range of new merchandise, including ballpoint pens and file folders. Those who spend over ¥1,000 during the New Year's fair will also receive it as a postcard.
Cool stuff, but where's the Misato merch, guys?
Source: Comic Natalie