To Your Eternity [Review]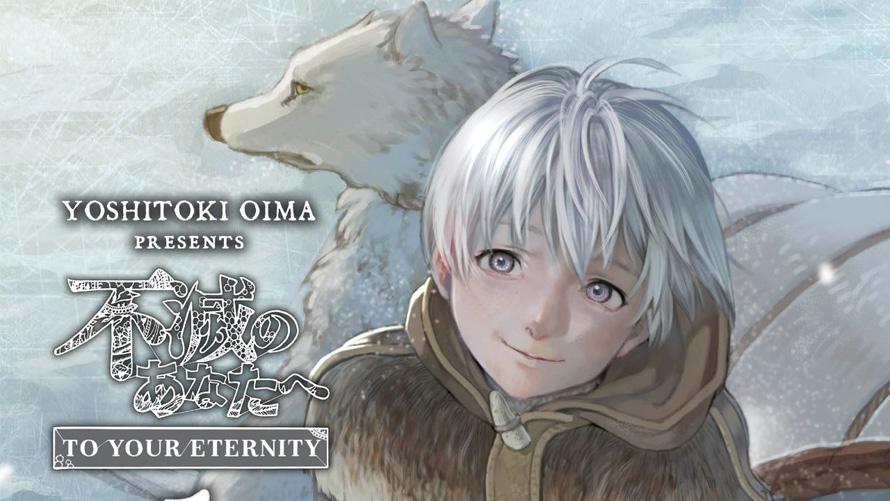 The thing lands on a prehistoric world. It's a probe, sent by some kind of alien intelligence, but organic and alive. It can take any shape, though it needs practice. It's indestructible. It becomes a wolf, then a boy. It dies over and over. Very slowly, it learns. Its understanding of humans is limited, but maybe, given infinite time, it can learn to imitate us. It's here to observe, but gradually it begins to help.
Yoshitoki Oima took the manga world by storm with A Silent Voice, begun when she was only 18, about the relationship between a teenage boy and the deaf girl he once bullied. Her new manga shares some of the same themes about the difficulty of communicating and making human connections, but in every other respect it's a radical departure. Oima creates an immersive fantasy world of polar wastelands, untamed forests, strange animals, and prehistoric cultures. Her cute anime-style characters struggle for survival against the detailed, imaginative settings.
The story is inventive, too, like a benevolent—but still alien and bloody—version of John Carpenter's The Thing. The picaresque plot, with its immortal protagonist wandering randomly from adventure to adventure, suggests classic Osamu Tezuka manga like Dororo and The Three-Eyed One, but drawn with a contemporary sensibility. To Your Eternity lacks the immediate emotional punch of A Silent Voice, but it's a refreshingly original manga and a huge artistic leap forward for one of the industry's most promising young creators. Recommended.
publisher: Kodansha Comics
story and art: Yoshitoki Oima
rating: 13+
This story appears in the February 2018 issue of Otaku USA Magazine. Click here to get a print copy.