Tiffany's is Offering a Glittery and Pricy Pokémon Collection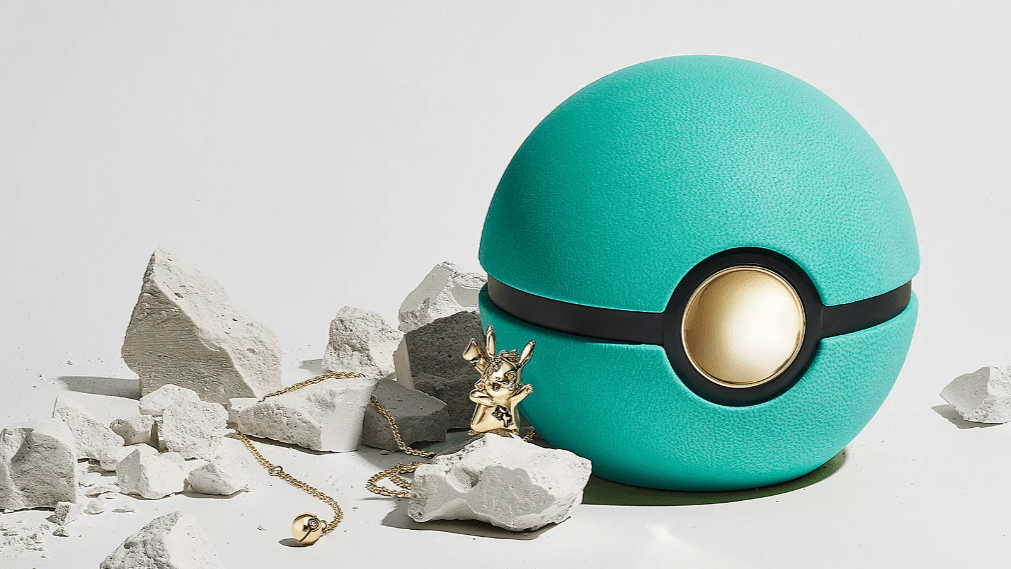 Some Pokémon cards sell for a lot of money, and sometimes Pokémon products do as well. Pokémon and Tiffany's have come together for the Tiffany & Arsham Studio & Pokémon Capsule Collection, with designs done by Daniel Arsham. Tiffany's explained:
The capsule collection features three styles that evoke iconic Pokémon. There are pendants with one Pokémon each and a station necklace with six Pokémon, all crafted in oxidized sterling silver with diamond accents. Additionally, a Pikachu pendant in 18k yellow gold with diamonds is offered in a small size. The gold Pikachu pendant is encased in a Tiffany Blue® Poké Ball, while the oxidized sterling silver styles are presented in a cobranded Tiffany Blue Box® embossed with the Tiffany & Arsham Studio & Pokémon logo.
"Pokémon has had an immense presence ever since I was a child, and this capsule collection celebrates the influence Pokémon has had in my work and my long-standing partnership with a heritage brand like Tiffany & Co.," said Arsham. "Both are inextricable from the cultural footprint of the past, present and future."
There's been plenty of Pocket Monster jewelry over the years, but this is much more high-end stuff. So what about prices? In Japan, the large gold Pikachu pendant — the one that would be the most expensive — is priced at 4,730,000 yen (which is about $31,500)! They're being a little more coy about prices in America, but the press is still speculating that the top necklace could be around $29,000.
In America, Tiffany's said that the jewelry can be bought at Tiffany.com, and that the sale starts on November 29 at 9:00 AM EST  and goes until the next day, November 30, at 9:00PM EST, leaving a limited window of time. On December 1 or later, purchasers will be told if they successfully purchased the jewelry. Then the jewelry will be ready to ship a little later, on December 9. All sales are final.
Source: Tiffany's
____
Danica Davidson is the author of the bestselling Manga Art for Beginners with artist Melanie Westin, plus its sequel, Manga Art for Everyone, and the first-of-its-kind manga chalk book Chalk Art Manga, both illustrated by professional Japanese mangaka Rena Saiya. Check out her other comics and books at www.danicadavidson.com.