The Quintessential Quintuplets Go Private in New Underwear Line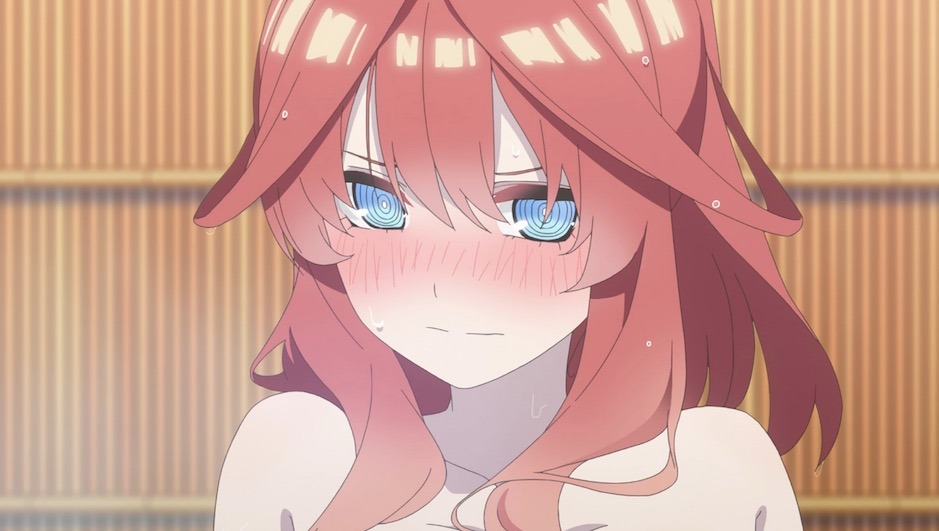 If you've ever wanted to keep the girls of The Quintessential Quintuplets as close as possible, you'll be able to do just that soon thanks to a new line of underwear. Premium Bandai recently revealed some new undergarments that feature the sisters on both the front and back, with pre-orders now live until January 16, 2022. Shipping will follow in February.
Each pair of underwear is priced at ¥3,850 (about US$34), so getting them all will cost you about $169 in total. There are also pouch accessories available for ¥2,200 ($19) each. Check out the designs below.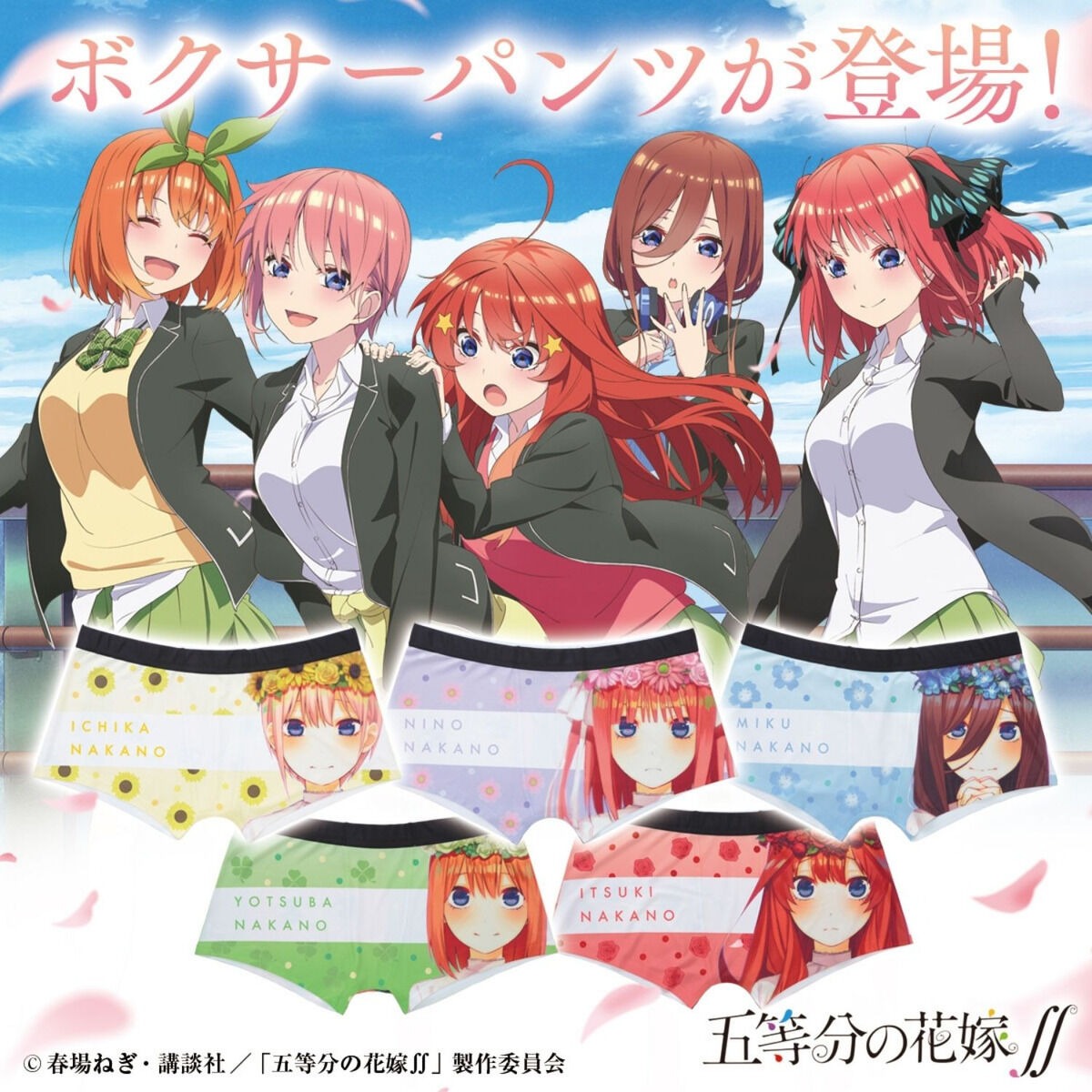 Pouches:
Crunchyroll streamed two seasons of The Quintessential Quintuplets anime as they aired, and a movie is set to premiere in Japan sometime next summer.
Synopsis:
Uesugi Fuutarou, a high school second-year from a poor family, receives a highly appealing offer to work part-time as a tutor… but his students turn out to be girls from his own class! What's more, they're quintuplets… and all five are beautiful, but happen to be problem students who have borderline grades and hate studying! Looks like his first assignment will be to win all the sisters' trust?! Every day is a wild party in this rom-com centering around the quintuplet sisters of the Nakano household!
Source: @BANDAIFN