The Perfect Insider Anime Eventually Wears Out Its Welcome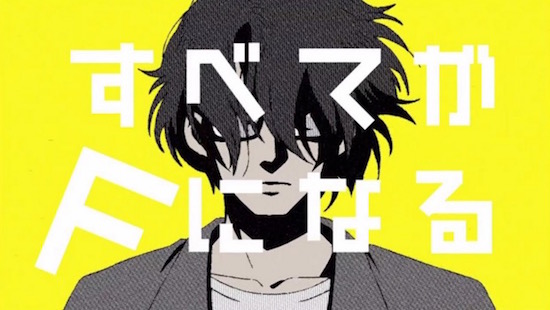 Subete Ga F Ni Naru: The Perfect Insider is an adaptation of the 1996 light novel of the same name by Hiroshi Mori. The series has had a good amount of popularity in the past, having already been made into manga, live-action and video game form.
University professor Sōhei Saikawa and Moe Nishinosono, the daughter of his mentor, visit an island for the school's seminar trip. They take the opportunity to visit Dr. Shiki Magata, an enigmatic world-class scientist who shut herself in solidarity inside her lab on the island for years after murdering her parents. When it's discovered that Dr. Magata has been murdered and had her corpse desecrated, Sōhei and Moe try to solve the case.
The beginning of the show did a good job of intriguing me. I didn't really know what to expect before I started watching. The art style is a bit different than what I usually see, and it's a uniqueness I can appreciate. The colors seem somewhat washed out but not so much that it's jarring. This along with the facial and wardrobe designs of the characters made it feel like The Perfect Insider was trying for a somewhat more realistic look than most anime use. 
Much of the show is dialogue-based, so it's good that it was able to present information without suffering from too much exposition dump. A lot of the information we get is in the form of characters experiencing things themselves, whether it be through present-time events or flashbacks. The parts of the story that were conveyed through dialogue seemed natural because the scenarios were crafted in a way where characters sitting around and relaying information would work. The heavy amount of dialogue also helps flesh out the characters, especially the main duo of Sōhei and Moe. 
That said, as the show went on it gradually became less compelling. After a couple episodes, I went from being on the edge of my seat to being mildly interested in what was going to happen next. The mystery isn't really set up in a way where the audience is supposed to figure it out by ourselves. There seems to be a very small window between when essential information is revealed and when the characters draw a conclusion on it. That's not necessarily a bad thing, but if you were hoping to draw up a bunch of theories and crack the case before the characters did, you might be disappointed.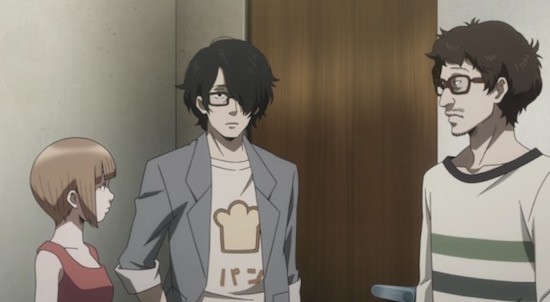 By the last few episodes it went off the rails a little bit. The concepts and themes became more and more abstract, and character motivations became really strange and hard to understand. There's a lot of philosophical pondering about what it means to experience life, among other questions, but it was thickly veiled in metaphor and dream-like sequences that were hard to understand. I can tell that to truly experience and understand this show to the fullest it needs to be re-watched. The problem with that is that by the end of it I was barely interested enough to finish, let alone watch the whole thing over again. 
Subete Ga F Ni Naru: The Perfect Insider is a show that caught my interest with its presentation in the early episodes but was unable to keep my attention all the way through. Some people may enjoy it for its philosophical exploration but others might find it too abstract to enjoy. 
Subete Ga F Ni Naru: The Perfect Insider is currently available to stream on Crunchyroll and has been licensed by Sentai Filmworks for streaming and home video release.