The Genius Prince's Guide to Raising a Nation Out of Debt Anime Casts Rie Takahashi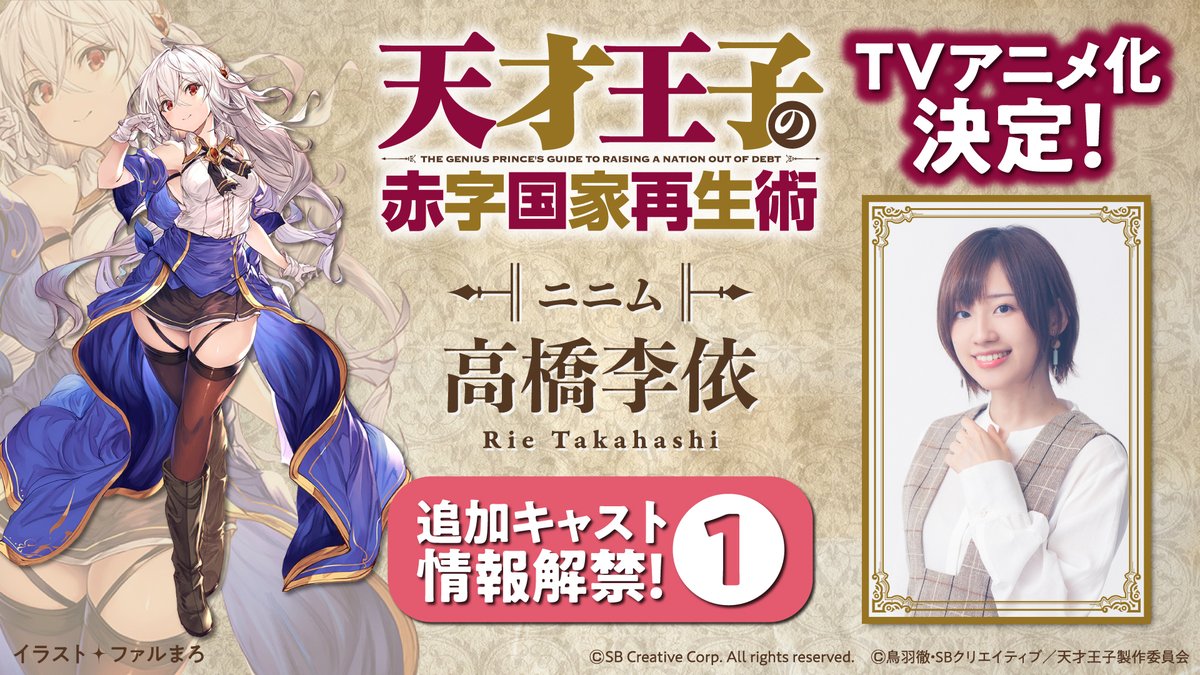 In the realm of titles that will barely fit in a headline, The Genius Prince's Guide to Raising a Nation Out of Debt is definitely up there. Known in Japan as Tensai Ouji no Akaji Kokka Saisei Jutsu, or Tensai Ouji for short, the anime adaptation of Toru Toba and illustrator Falmaro's fantasy light novel series just added a new cast member.
The latest to join the cast is Rie Takahashi, known for roles such as Emilia in Re:ZERO -Starting Life in Another World- and Takagi in Teasing Master Takagi-san, among others. She'll be voicing Prince Wein's childhood friend and chief assistant, Ninym Ralei, in the Genius Prince anime. You can see the design above.
Key visual:
Yen Press publishes the original light novels in English and describes them like so:
It ain't easy being a genius…
Prince Wein is ready to commit treason. And who can blame him? Faced with the impossible task of ruling his pathetic little kingdom, this poor guy just can't catch a break! But with his brilliant idea of auctioning off his country, this lazy prince should be able to retire once and for all. Or that was the plan…until his treasonous schemes lead to disastrous consequences-namely, accidental victories and the favor of his people!
Via Ota-suke