That Time I Got Reincarnated as a Slime Stage Play Character Visuals Revealed
Fuse's That Time I Got Reincarnated as a Slime light novel series is getting another adaptation, this time in the form of a stage play. Performances are scheduled for Osaka and Tokyo this August as part of the 10th anniversary project, and a bunch of character visuals debuted this week.
The cast includes:
Hana Ogi (≠ME) as Rimuru Tempest:
Hiroki Nakada as Benimaru: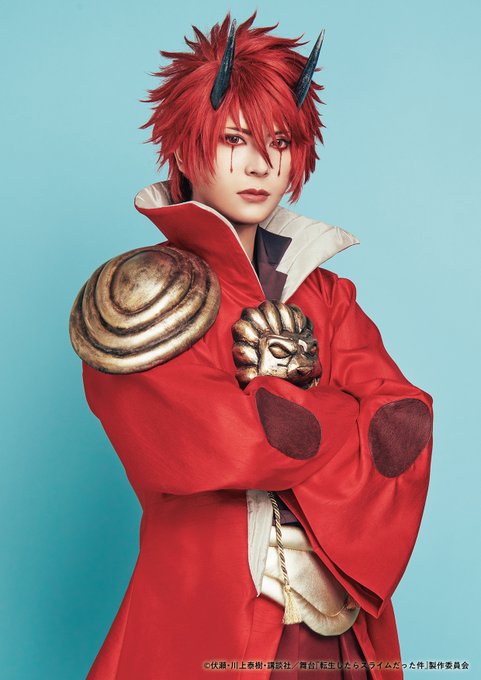 Ryo Kitamura as Souei:
Yu Kikkawa as Shion:
Ayana Shinozaki (AKB48) as Shuna:
Takashi Ogino as Hakuro:
Mahiro Sugisaki as Gobta:
Kouji Kominami as Ranga:
Kanon Nanaki as Shizu:
Yuya Miyashita as Geld:
Gaku Matsuda as Gabil:
Full stage play visual:
Crunchyroll streams the That Time I Got Reincarnated as a Slime anime adaptation and the anime film and describes the story like so:
Corporate worker Mikami Satoru is stabbed by a random killer, and is reborn to an alternate world. But he turns out to be reborn a slime!
Thrown into this new world with the name Rimuru, he begins his quest to create a world that's welcoming to all races.
Via Crunchyroll News