Sweet Reincarnation Light Novels Inspire TV Anime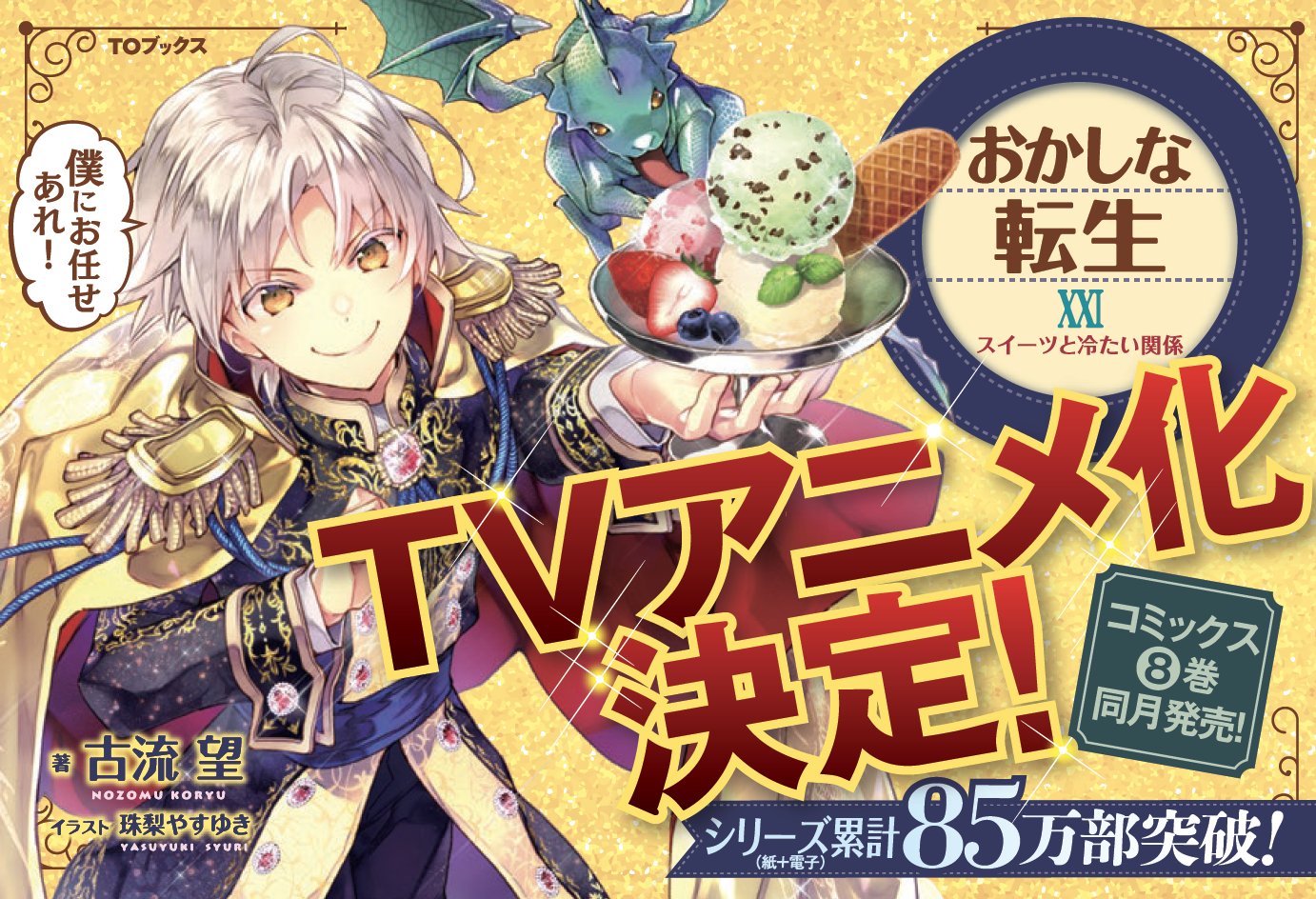 If you have a sweet tooth, you're going to want to set your sights on the upcoming TV anime adaptation of Sweet Reincarnation, a light novel series by Nozomu Koryu and Yasuyuki Syuri. There aren't currently any major details to go on outside of the general announcement, so stay tuned for more on the cast, staff and release date.
J-Novel Club publishes the English version of the manga adaptation by Iida Seriko and Midori Tomizawa, describing the series like so:
Pastry Mille Morteln, age 9, is both his father's heir and the reincarnation of an unfulfilled pastry chef. While he dreams of a land filled with sweet treats, there's a lot to be done first! From learning how to fight, to controlling his new magical talents and doing his best to defend his village from bandits, and yet all he really wants to do is bake the perfect apple pie… Pastry Mille Morteln has his work cut out for him in Sweet Reincarnation.
Source: TO BOOKS