Studio Ghibli's First Full CG Film Earwig and the Witch Unveils Visuals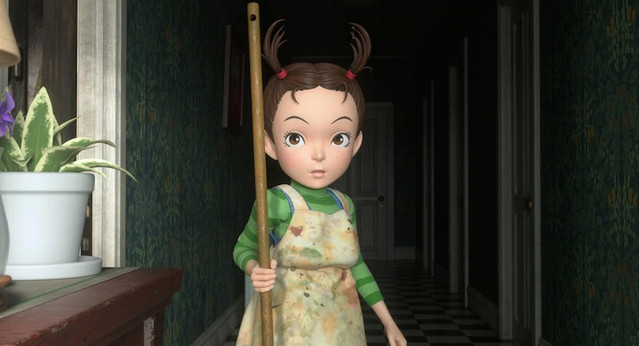 Earwig and the Witch was recently announced as the first fully 3DCG film from Studio Ghibli, with Goro Miyazaki (From Up on Poppy Hill) directing based on the book by Howl's Moving Castle author Diana Wynne Jones. Now we have our first look in a set of stills from the upcoming feature.
Earwig and the Witch is coming to NHK-G in Japan this winter. See how it's shaping up below.
Ghibli's latest was also selected as part of the 2020 Official Selection for the 2020 Cannes Film Festival. Here's what Goro Miyazaki had to say about the project:
Nowadays, in our country, there are many adults and only a few children.
It must be tough for these children, with so few of them having to deal with so many adults.
It was while I was thinking about this that I got to know Earwig. And I realized, 'That's it!'
How does Earwig deal with the annoying adults?
Please watch Earwig And The Witch to find out.
She may be cheeky, but I sincerely hope that our adorable Earwig will encourage children and cheer up adults.
Source: Comic Natalie via Crunchyroll