Special Message for Otaku USA Readers from Akibaranger's Yukio Yamagata
Yukio Yamagata is known by many Sentai fans as the opening theme singer of the sentai series Hyakujuu Sentai Gaoranger. Gaoranger was the 25th production of the Super Sentai series, and gained great popularity alongside the Ultraman and Kamen Rider series.
In every episode, superheroes who are chosen by Powerful Animals fought against the evil Org tribes in order to protect Earth! The story was quite exciting, but the opening theme song, "Gaoranger Hoero" (Gao Ranger Howl), sung by the legendary Yukio Yamagata, also rocked fans of the series. Even to this day, this powerful song stands as one of Sentai's more classic theme songs!
Now Yukio Yamagata is back again to sing the opening theme song of a new Sentai series called Akibaranger with otaku singer Haruko Momoi. To celebrate his comeback, Yukio sent Otaku USA readers a special message!
"Hello, everyone. This is Yukio Yamagata. I am very glad to send this message to Otaku USA readers. I heard many of you are Sentai fans. Akiba Ranger is different from the Super Sentai series. It is a comedy styled Sentai produced mainly for young adults, so it is titled Unofficial Super Sentai Akibaranger. It is sure to be very funny, dynamic and exciting. The series will start airing April 6th in Japan. I hope this series will come to the U.S. one day. Thank you for your continued support of Japanese Sentai series."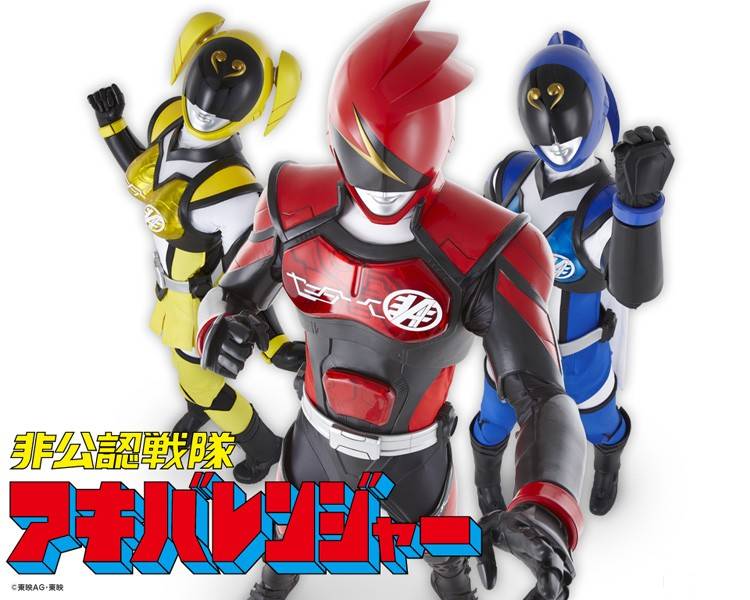 If you have never seen Yukio on stage before, here you are. Please enjoy his performance!