Sound! Euphonium Author Ties the Knot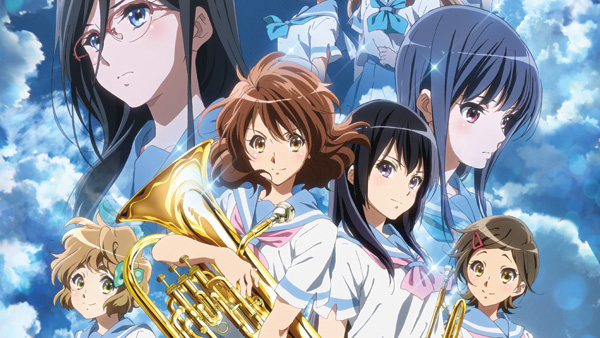 Ayano Takeda, the author of Sound! Euphonium, has tied the knot. She shared the news on Twitter, along with a photo of her and her husband's hands with their wedding rings.
"Sorry to mention a personal matter, but I have gotten married to the person I have been seeing for some time," she noted. "My environment will be a little different from now on, but I hope to keep writing stories energetically! I hope you can continue to support me!"
Her original Sound! Euphonium novel was published back in 2013. The Kitauji High School Concert Band's Longest Summer (Hibike! Euphonium 2 Kitauji Kōkō Suisōgaku-Bu no Ichiban Nagai Natsu in the original Japanese), The Kitauji High School Concert Band's Worst Disaster (Hibike! Euphonium 2 Kitauji Kōkō Suisōgaku-Bu, Saidai no Kiki), and The Kitauji High School Concert Band's Secret Story (Hibike! Euphonium 2 Kitauji Kōkō Suisōgaku-Bu no Himitsu no Hanashi) all came out two years later.
Then there was the two-part novel spinoff Welcome to the Rikka High School Marching Band (Rikka Kōkō Marching Band e Yōkoso!) a year later. After that, there was the two-part sequel novel The Turbulent Second Movement. So, yes, she writes stories energetically.
Her work been adapted into the anime format thanks to Kyoto Animation. KyoAni gave this description of their Sound! Euphonium adaptation:
"Spring of the 1st year in high school. Kumiko Oumae who had belonged to the concert band in her junior high school years, visited the high school concert band with her classmates Hazuki Katou and Sapphire Kawashima. And there, she happened to see Reina Kousaka, who was a Kumiko's classmate in her junior high. While Hazuki and Sapphire decided to join the band soon, Kumiko hesitated to do so.

Reina reminded her about a certain experience at a tournaments of concert band in junior high school. They will find out precious things through their activities in the concert band. This is a story of the girls' youthful life, filled with their passion and purity."
Congratulations to Takeda and her husband for the great news!
Source: ANN
____
Danica Davidson is the author of the bestselling Manga Art for Beginners with artist Melanie Westin, and its sequel, Manga Art for Intermediates, with professional Japanese mangaka Rena Saiya. Check out her other comics and books at www.danicadavidson.com.