Shikimori's Not Just a Cutie Anime Hit with COVID-19 Delays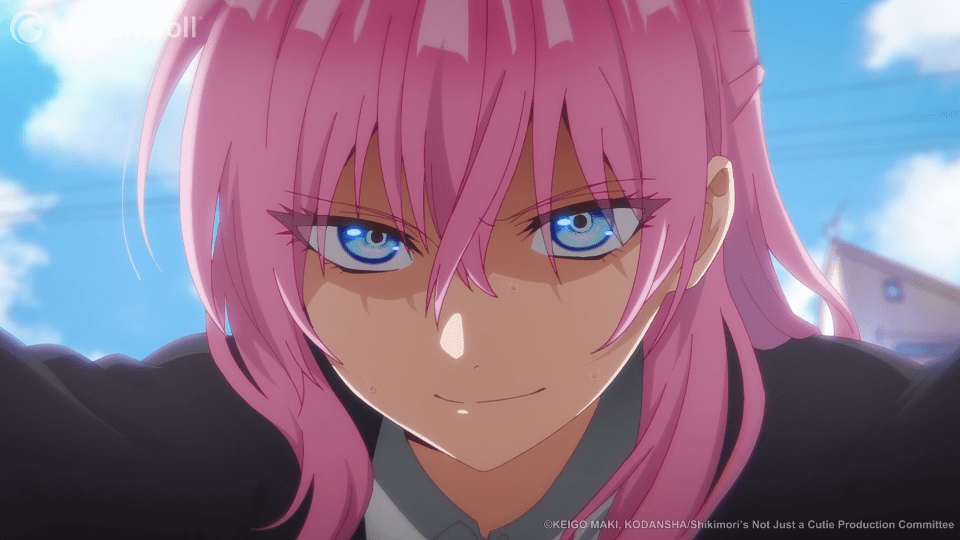 Anime production house Doga Kobo recently had to close down from April 6 to April 17 due to a mass outbreak of COVID-19 among staff members, and now some of its productions are feeling the effects. Chief among them is the TV anime adaptation of Keigo Maki's romantic comedy manga Shikimori's Not Just a Cutie. 
As a result of the earlier closure, the series will be seeing some delays in the coming weeks following episode 6. To buffer the upcoming schedule, two special programs will air in place of the anime on May 21 and June 11. For those keeping up with the series, you can look for episode 7 to arrive on May 28.
【TVアニメ第7話以降の放送スケジュール変更のお知らせ】
既報の通り、本作の制作を担当する動画工房様において、社内コロナウィルス感染者急増により会社を一時封鎖される状況がございました。
式守さん製作委員会としては、スタッフ、キャストの健康と安全を第一に考えた上、制作していく所存です。

— アニメ『可愛いだけじゃない式守さん』公式 (@anime_shikimori) May 13, 2022
As for those special programs, the May 21 special will be a rebroadcast of the first episode with cast commentary, while the June 11 special will look back at some of the show's popular scenes so far.
The Shikimori's Not Just a Cutie anime is currently streaming on Crunchyroll, which describes it like so:
The ultimate "heartthrob girlfriend" appears! Naturally unlucky high school student Izumi's girlfriend is his classmate Shikimori. She has a beautiful smile and kind personality and always seems happy when she's with Izumi. She's a pretty, cute, and loving girlfriend, but when Izumi's in trouble… she transforms into a super cool "heartthrob girlfriend!" The fun lives of the cute and cool Shikimori, Izumi, and their good friends never end! This 1000% precious romantic comedy begins now!
Via Crunchyroll News