Sentai Licenses Hanaukyou Maid Team: La Verite Anime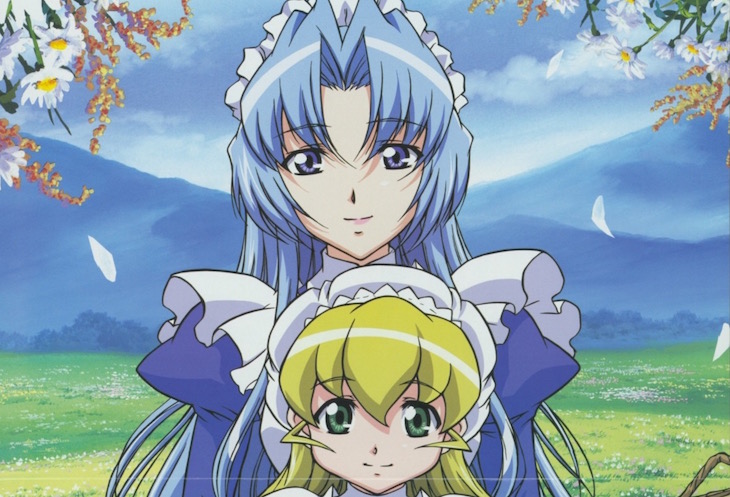 Sentai Filmworks' latest license is Hanaukyou Maid Team: La Verite, a 2004 reimagining of a 2001 anime adapted from Morishige's original manga. The series is coming to select digital outlets soon, with a home video release to follow.
Takuya Nonaka (episodes of Fate/Zero, Ah! My Goddess) directs, with Jukki Hanada (Beyond the Boundary, K-On!) on series composition, as well as on scripts along with Takashi Aoshima and Hideaki Koyasu for the Daume (DearS, Shiki) production.
Sentai's synopsis:
After losing his mother, 15-year-old Taro Hanaukyou moves to live with his grandfather in Tokyo. Despite their blood relation, Taro never knew that his grandfather was extremely wealthy, owning a mansion and maintaining a large fortune. When his grandfather leaves Taro both his riches and the manor, Taro also inherits the services of the home's network of dedicated maids.