Sentai Filmworks Licenses Doomsday With My Dog Anime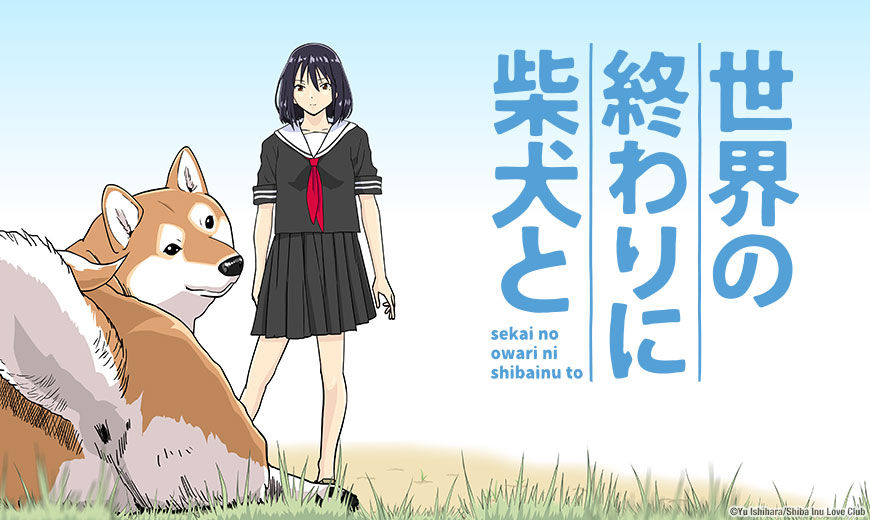 We recently posted about the upcoming web anime adaptation of Yu Ishihara's comedy manga series Sekai no Owari ni Shiba Inu, and now Sentai Filmworks is officially bringing it over in English as Doomsday with My Dog. The series will stream exclusively on HIDIVE this summer.
Here's how Sentai describes it:
The sole surviving human and her canine companion, Haru, wander a desolate wasteland after the destruction of civilization, but this is no dark doomsday tale. Haru, a wise-beyond-his-years talking shiba inu, makes sure his master stays one step ahead of post-apocalyptic pessimism with his clever antics, hilarious observations and philosophical ponderings. She may be the last girl on earth, but with Haru at her side, the road through the apocalypse will never be boring!
Directed by Tanigawa Sorosoro (Taeko no Nichijo) and produced at production studio DLE, the anime will be available to watch on YouTube this summer. The voice cast includes Maaya Uchida (Catarina in My Next Life as a Villainess: All Routes Lead to Doom!) as the sole survivor of Earth and Mutsumi Tamura (Kobayashi in Miss Kobayashi's Dragon Maid) as Haru-san, the titular Shiba Inu. 
Source: Sentai Filmworks