SAND LAND Anime Film Drops New Trailer, Details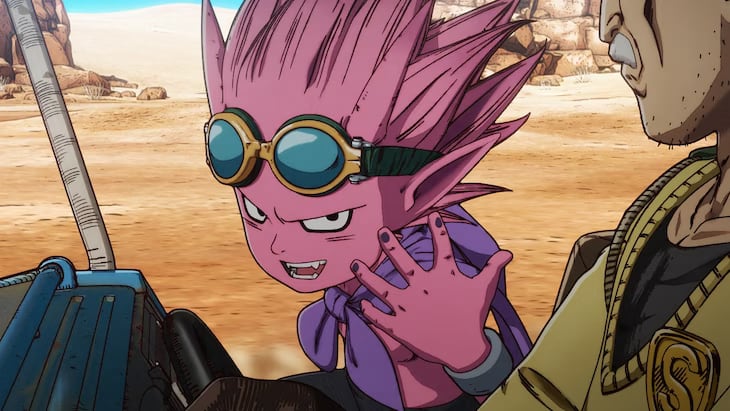 A couple weeks ago, we got more info on SAND LAND, the upcoming anime film based on the manga by Akira Toriyama. Now we've got some fresh deets on the land of sand, including a new trailer.
Here's the cast revealed so far, including today's news drop:
Mutsumi Tamura as Beelzebub
Kazuhiro Yamaji as Rao
Chō as Thief
Satoshi Tsuruoka as General Are
Nobuo Tobita as General Zau
And here's the crew:
Director: Toshihisa Yokoshima (Amanatsu, Cocolors)
Direction advisor: Hiroshi Koujina (The Vampire Dies in No Time)
Screenplay: Hayashi Mori (Drifting Home)
Music: Yugo Kanno (JoJo's Bizarre Adventure)
The film hits Japanese theaters on August 18.
Here's how VIZ Media describes SAND LAND:
In the far future, war has destroyed the entire Earth, leaving only a barren wasteland where the supply of water is controlled by the greedy king. In search of a long-lost lake, Sheriff Rao asked the king of the demons for help…and got the king's son, Beelzebub, and his assistant, Thief. Together the unlikely trio sets off across the desert, facing dragons, bandits and the deadliest foe of all… the King's army itself! It's travel adventure and tank action in this new story from Akira Toriyama, the creator of Dragon Ball Z!
Check out the SAND LAND trailer below and let us know what you think!
Source: ANN