Re:ZERO's Rem Pairs Up with Her Childhood Self for New Figure
What's better than one figure based on Rem from Re:ZERO? How about one that manages to fit in two Rems at once? The latest S-FIRE figure does just that, pairing Rem with her childhood self in an adorable two-for-one that's full of lovingly crafted details.
The figure is up for pre-order now on SEGA's S-FIRE figure site, and both versions of Rem can be yours in a tight embrace for ¥22,000, which adds up to about US$166. Rem combined stands at 23cm tall and is scheduled to ship sometime this September.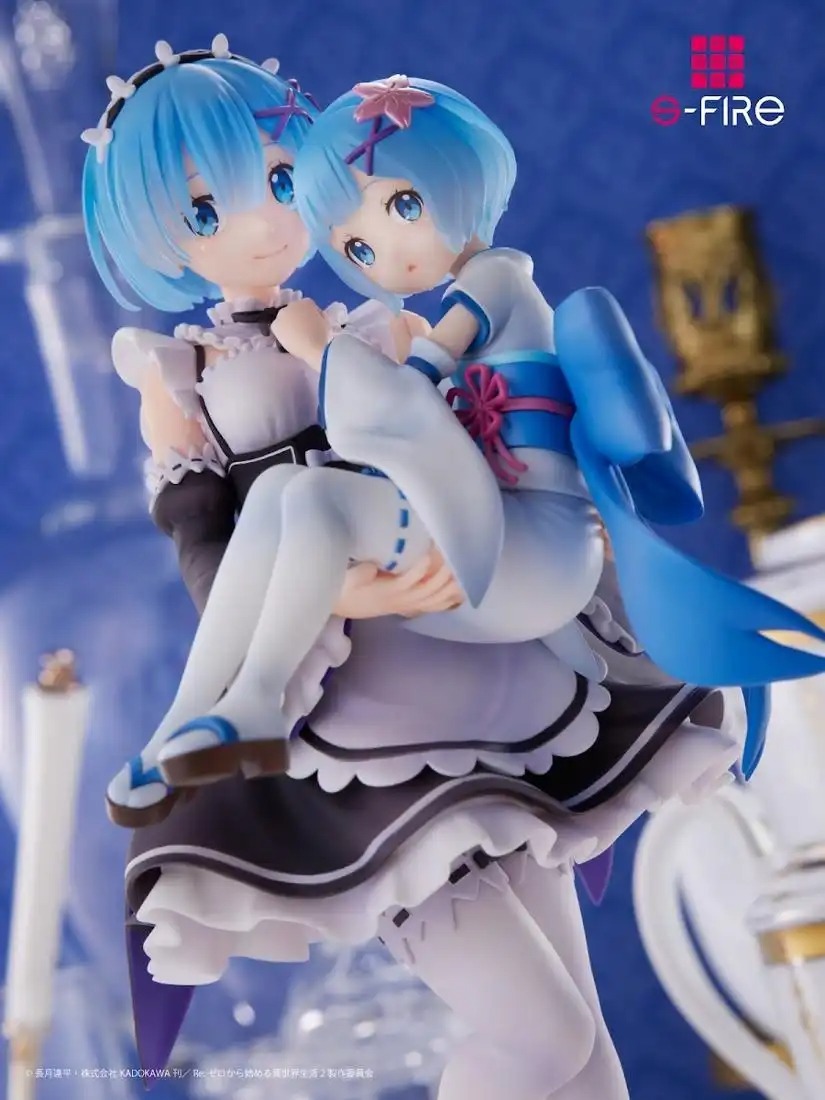 Based on the light novels by Tappei Nagatsuki, the Re:ZERO -Starting Life in Another World- anime is available to stream on Crunchyroll, which describes the series like so:
Natsuki Subaru, an ordinary high school student, is on his way home from the convenience store when he finds himself transported to another world. As he's lost and confused in a new world where he doesn't even know left from right, the only person to reach out to him was a beautiful girl with silver hair. Determined to repay her somehow for saving him from his own despair, Subaru agrees to help the girl find something she's looking for…
Via Mantan Web